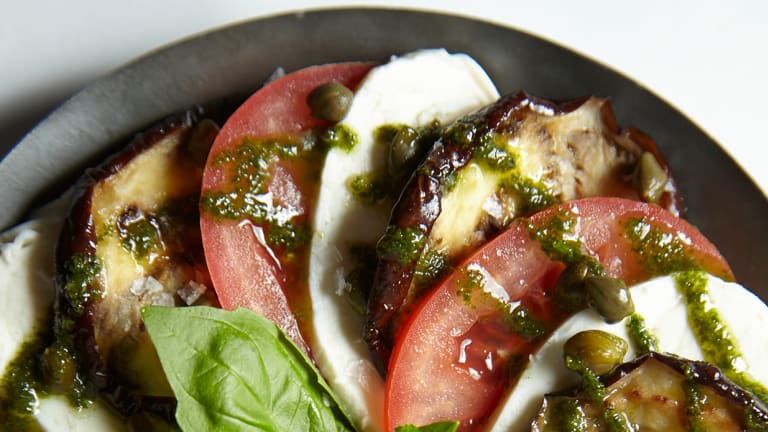 Women Chefs that are Trailblazing the Kosher Restaurant Scene
For a very long time, it was rare to find a restaurant kitchen run or owned by a woman. In the kosher restaurant world, it was virtually unheard of to see an Orthodox Jewish woman in chefs' whites. But a new generation of female chefs—as talented and hard-working as they are ambitious—are seeking to change that paradigm, and along the way, they just might be changing some preconceived notions about kosher restaurant food. We talked to Itta Werdiger, [formerly] of Brooklyn's Mason and Mug small-plates restaurant and bar, as well as Emily Weisberg of the brand-new Moss Café, a farm-to-table coffee bar and café in Riverdale in the Bronx, to get the real story on what it's like to be a woman in the kitchen.
MORE: Kosher Kitchen Surfing
Itta Werdiger: Mason and Mug
Itta Werdiger is a personal chef, she had been running a successful and much-buzzed-about kosher supper club called The Hester out of her home. "The biggest challenge is taking all the responsibility," she says..."It's the hardest thing ever. Running a business and having children...it's a lot." The one thing she is most grateful for, ironically, is the one thing that non-kosher restaurateurs would be most afraid of: taking Saturdays off. "Without Shabbos there would be no rest," she says with relief. 
MASON & MUG'S CLASSIC CAPRESE SALAD
Editor's Note: Mason and Mug is currently closed, as Itta Werdiger moves on to new culinary ventures.  
Emily Weisberg: Moss Café
Riverdale is a thriving Jewish community in the Bronx, with schools, shuls, and a handful of kosher eateries. But one thing it was missing was a real café, the kind of place where you could grab a coffee on the way to work, linger over a cappuccino and a pastry, or enjoy a beer and a snack with friends in the even-ing. At least that's what Emily Weisberg kept thinking to herself. "There's no reason why good food can't also be kosher," she said over and over again until, after over a year of planning, she created Moss Cafe, a casual eatery on busy Johnson Avenue in Riverdale. "Opening a café has been a lifelong dream," she says. 
Balancing work and family is never easy, especially for a demanding job like running a restaurant, but Weisberg explains that she never sees the two halves of her life as being in conflict. "Becoming a mother really pushed me to do this," she says earnestly. "When my daughter was born, this inspired me to pursue my passion." She admits that getting the restaurant opened has required long hours away from her family, but, as she says, "I love what I am doing. It is meaningful and it matters. I am giving up time with my child for something that makes me happy."But despite passion and talent, the biggest challenges in getting Moss Café off the ground turned out to be financial. "Restaurants aren't cheap operations to run," Weisberg admits, "It is a challenge but not an insurmountable one." A successful Kickstarter campaign in August 2014 quickly raised over $50,000 and helped spread the word throughout the Riverdale com-munity and beyond, as well as build enthusiasm for the project. Today, as Moss Café opens, it represents not just the fulfillment of one woman's dream, but a new chapter in the kosher café industry at large. "People are ready for the kosher food world to change," she says. 
ROSEMARY OLIVE OIL CAKE WITH DARK CHOCOLATE
RECIPES ORIGINALLY PUBLISHED IN JOY OF KOSHER WITH JAMIE GELLER MAGAZINE WINTER 2014 SUBSCRIBE NOW
Want stories like this delivered right to your inbox? Sign up now for our *free* JOY of KOSHER Newsletter.