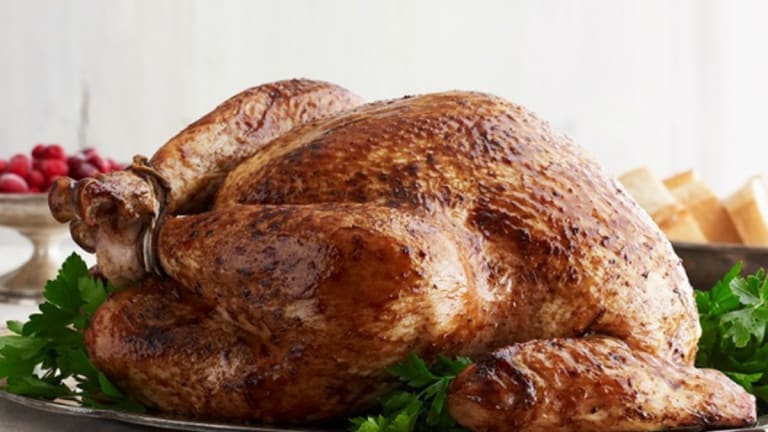 10 Tips for Hosting Thanksgiving
1. Lists, lists, and more lists: menu, shopping list, invites, RSVPs and emergency cooking guru phone numbers. 
2. Invest in good equipment—a sturdy roasting pan for even cooking, rack with handles for easy turkey removal, meat thermometer, carving knife, etc. Even an oven thermometer can help make sure your turkey is ready on time.
3. If you're using a frozen turkey you must allow adequate time to defrost it—you cannot cook a frozen turkey through on Thanksgiving Day!
4. Make sure your turkey fits in the pan and the pan fits in your oven. People sometimes by a big bird and a big pan for a big crowd only to realize that their city apartment oven or older model oven is too small to hold their turkey.
5. Everything doesn't have to be homemade-buy some pre-made products to round out your meal—and take guests up on offers to bring something, whether it's a pie or sodas.
6. Stuffing doesn't have to be stuffed into the cavity of your turkey. A lot of cooks make "dressing" baked in the oven. That way your turkey cooks faster and you don't have to worry about undercooked stuffing. If you have vegetarians coming, make a vegetarian dressing you can serve to all your Thanksgiving guests.
7. Timing is everything—­so that all food is hot and ready at the same time, plan recipes accordingly and have lots of covered ovenproof serving dishes available to keep foods warm.
8. Have plenty of creative hors d'oeuvres on hand to keep guests happy until turkey time. They don't have to be Thanksgiving-themed or even autumnal—try guac/salsa and chips, hummus and pita crisps, sausage bites, etc.
9. Keep drinks cold—if your fridge is full of food, consider a cooler with ice or keeping drinks in a cold garage or, depending on where you live, even outside.
10. Keep the day for essentials like cooking and celebrating with your guests—clean the house, etc. on the day before.