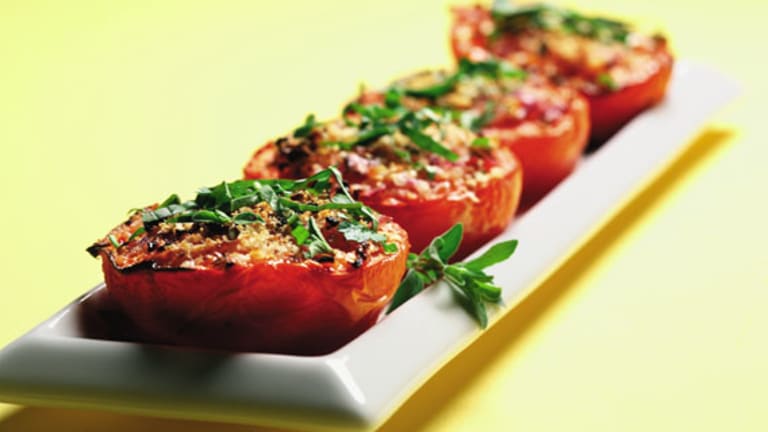 A Bread Story Shabbat Menu
The parsha this week continues Moshe's closing remarks to his people. The 40 years of wandering in the desert, during which Hashem rained down manna from heaven, was to teach the people "that man does not live on bread alone…" But imagine if you had to. For just one Shabbat make a menu where every dish includes bread, but each course is completely unique and utterly delicious!
THE WEEKLY CHALLAH
Panzanella is a traditional Italian salad using up old stale bread.  It's the perfect way to start this bread story. 
Stuffed Roasted Chicken with Vegetables
A whole roast chicken is one of my favorite Shabbat dinners, this one is stuffed with bread and veggies, yum!
There is something so elegant about a whole roasted tomato crusted with herbs and crumbs for a quick and easy side that adds a splash of color and flavor to any meal. 
Bread Pudding with Pears, Currants and Cinnamon
For dessert, keep the bread coming with a bread pudding that stays warm in the slow cooker. 
For last year's Shabbat Menu Eikev click here.