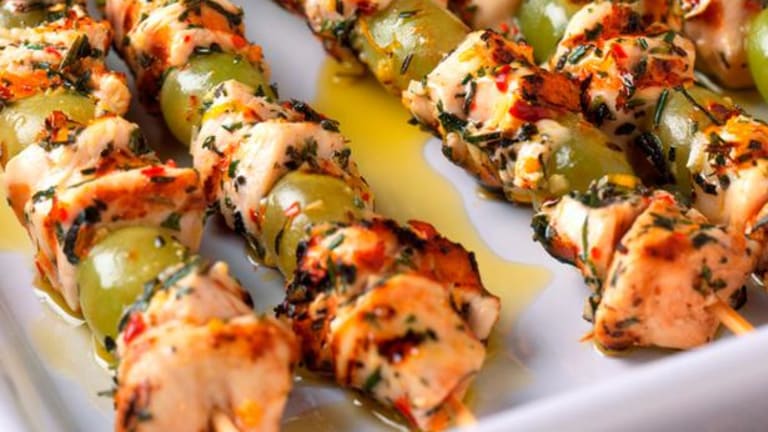 A Fired Up Shabbat Menu
The special commandment given to Aaron and his sons is to keep the fire on the altar burning constantly, from morning until night.  The offerings brought to the altar are holy and anyone who comes into contact with the offerings shall become holy.  We celebrate our Shabbat menu with a delicious menu that will really "fire" you up!  
BURNT EGGPLANT WITH CHARRED EGG YOLK, TAHINI AND CHILI
The perfect fired up way to start your meal is this a fire roasted eggplant and this one is so over the top, it's perfect!
MEDITERRANEAN GRILLED CHICKEN AND GRAPE SKEWERS
Cook up these simple skewers inside or outside for a simple delicious main. 
Make this slightly spicy veg side. 
Add on a hearty veggie for one more side.  
ROASTED PINEAPPLE WITH PINEAPPLE SORBET
End with a grilled pineapple dessert. 
For last year's Shabbat Menu for Parsha Tzav click here.