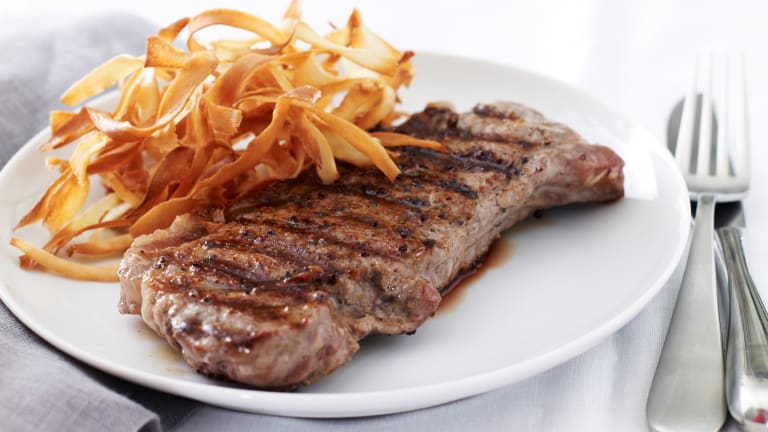 A Gourmet Shabbat Menu
In this week's parsha, we learn the famous adage, "Love your neighbor as yourself". Don't hold back your best wine, your best meat, or your best recipe, invite your neighbors, your friends, your family and share it with them.  This is my best menu to share with those you love. Have a relaxing, loving Shabbos.
The Weekly Challah
Start your meal with a fish course everyone will love. The tart salmon is fresh and spring tasting and really shows off the best of the salmon. 
GRILLED RIB EYE WITH CRISPY PARSNIPS
A rib eye is one of the best meats you can serve, cook it rare and reheat on the hot plate before serving.  Don't forget the crispy chips. 
WALNUT GREMOLATA OVER GRILLED ASPARAGUS
Dress up your asparagus with some flavorful gremolata. 
Finish with simplicity in a bite a sized package.  I love ending my meal with a small bite of chocolate and this satisfies.