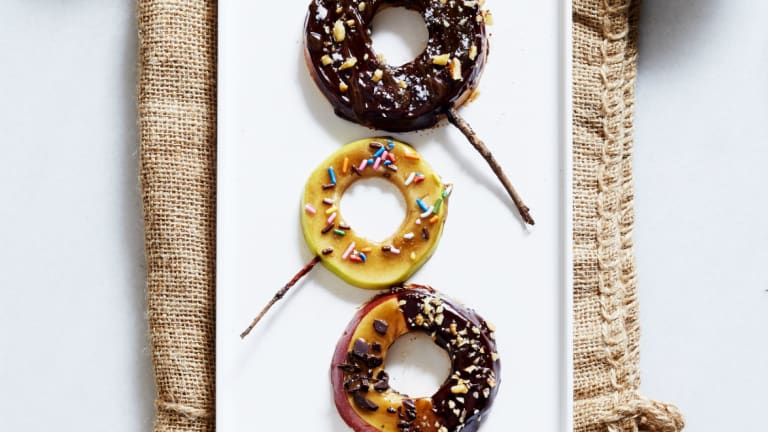 A Healthy Southern Comfort Shabbat Menu
It is little wonder that there are so many Jewish lawyers. Abraham's negotiations with God over the fate of Sodom and Gomorroh and his demand for righteousness and justice have been echoed for centuries by Jewish leaders of courage and conviction. In the end, Sodom and Gomorroh are beyond redemption and the cities are destroyed. Lot and his family are given the chance to flee and start a new life, but Lot's wife looks back and is turned into a pillar of salt. This week we remember this dramatic story with a Shabbat menu that will "turn around" your ordinary Shabbat dinner into something salt-sational!
The Weekly Challah
BARBECUE FLAVORED ZUCCHINI CHIPS
I do go a little crazy with my Shabbat salad course, but really with a big meal ahead you don't have to.  There is always challah and you can put a few dips and spreads and then have some fun with these flavorful chips. 
Pot roast is the classic Southern food that happens to work extremely well on Shabbat, braise it and serve hot. 
GREEN BEANS AND BLACK EYED PEAS
Try this version of black eyed peas with green beans for a perfect Southern side. 
Sweet potatoes are part of all Southern food menus and this version is salt baked.  I don't know why, but baking your food in salt makes them taste better and you don't eat all the salt, even on the skin, the salt falls off. 
CHOCOLATE AND CARAMEL DIPPED APPLE POPS
Apple pops covered in caramel and chocolate are the perfect Fall and American dessert and these are made pareve and with a little sprinkle of salt.  Yummy.