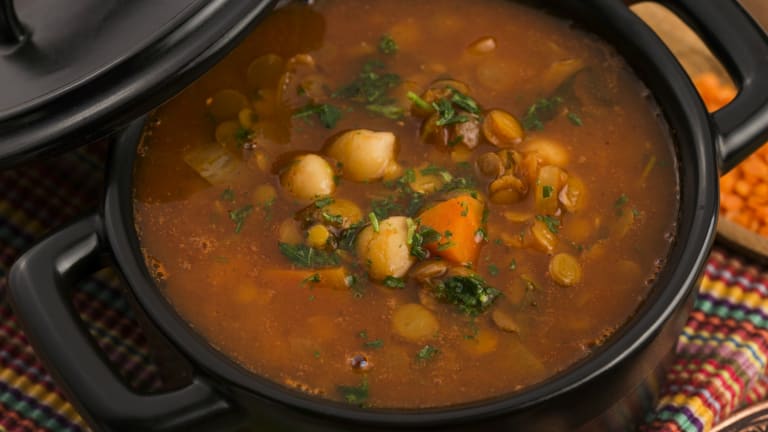 A Moroccan Shabbat Menu
This week are reflective and contemplating our awareness that we are not immortal and we are judged by what we do during our brief stay on earth. The death of Jacob and the return of his bones to the Holy Land marks the end of the lives of the patriarchs. The death of Joseph, with the resulting vow to take his bones from Egypt to the Promised Land, ushers in an era of harsh slavery and oppression, but ultimately redemption. This week we'll redeem the bones with fabulous soup. 
All you need is bones to flavor this delicious and healthy soup, make extra, during the week it can be a meal on its own. 
MOROCCAN SPICED CHICKEN WITH APRICOTS
The main course of sweet chicken with savory spices is the perfect Moroccan flavored Shabbat main course. 
Serve your couscous with tomatoes for added color and flavor. 
End the meal with sweet cigars, filled with nuts and sugar and the flavors of rose water. 
For last year's Shabbat Menu Vayechi click here.