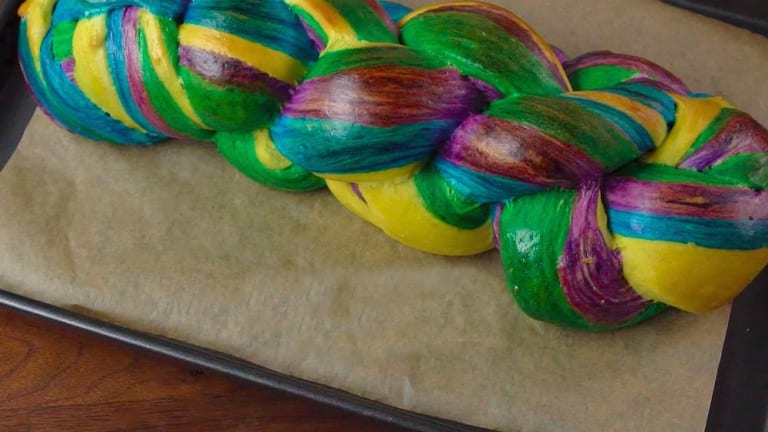 A Rainbow Shabbat Menu
This week we read Parsha Noach, which is most well known for the story of Noah and the ark.  In a world consumed by violence and depravity, Hashem starts over and selects Noah as his agent for renewal. By remaking the world with a promise to never again destroy his creation, Hashem seals his covenant with a rainbow, an everlasting tribute to a promise kept. Every year we like to celebrate with colorful rainbow inspired Shabbat menu.  This year we created a special challah just for Noah. 
This year we are remembering Parshat Noach with a colorful Rainbow Challah.  
Since you work so hard to make a colorful challah, take it easy with a more simple chicken and pasta dinner. 
Flavorful, easy green beans with crispy salty almonds is your side dish. 
Serve a layered fruit salad with the colors of the rainbow to complete your Shabbat Noach shabbat menu. 
Want stories like this delivered right to your inbox? Sign up now for our *free* JOY of KOSHER Newsletter.