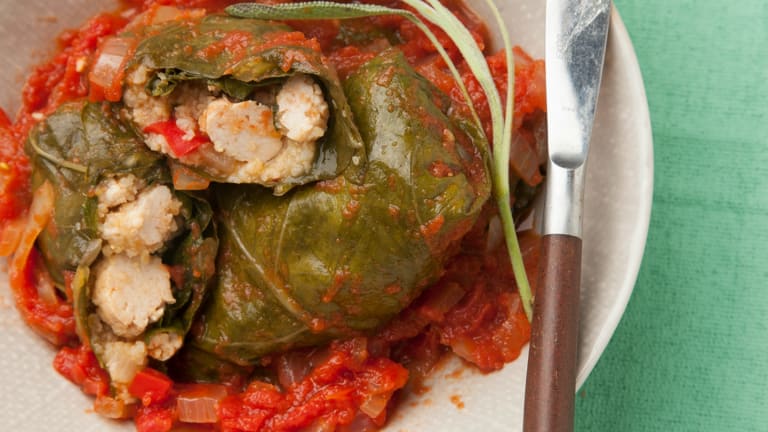 A SMOKY SHABBAT MENU
Standing at the foot of Mount Sinai, we, the Israelites, witness thunder, lightning, smoke and the sound of the shofar and experience the declaration of the 10 Commandments. This week's Shabbat menu will be infused with the flavor of smoke, you won't see it, but I guarantee you will taste it. 
CURRIED SMOKED SALMON FRITTERS WITH MANGO AIOLI
These fritters would be the best way to start your smoky shabbat dinner, but if you want to avoid frying or just want something a little easier go for Smoked Salmon Tartar Rounds.
These stuffed collards get a little smokey with smoked salt.  It really adds a great depth of flavor. 
Roast up your baby peppers for a more intense flavor and great texture. 
Finish the meal with a sweet dessert cigar!!  No smoking allowed. 
For last year's Shabbat Menu Yitro click here.