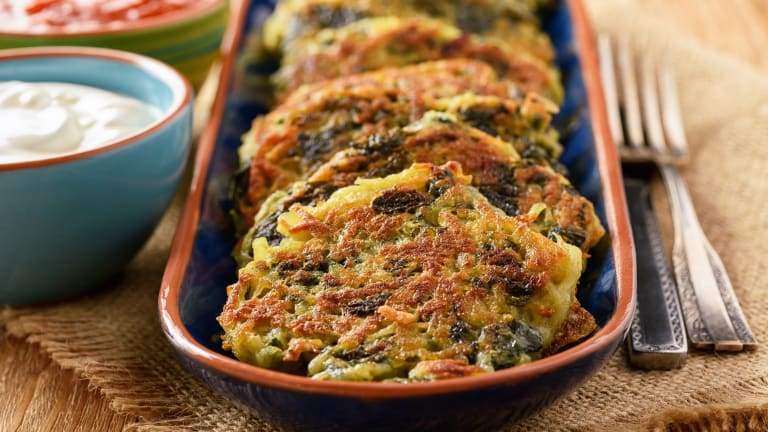 A Steakhouse Shabbat Menu
Finally, the Mishkan has been built and Aaron and his sons officially are anointed, priests.  A cloud appears over the Mishkan to signify the divine presence.  To celebrate the completion of the Mishkan and the second book of the Torah we will rejoice with a cloud-like dessert, Meringues.  You can make cookies, pavlova, pies or go really crazy and make this amazing creation, non-dairy Baked Alaska!
Star with a different kind of chicken soup, this one features wild rice for a change. 
Herb-Roasted Beef in a Salt Crust
Move on to this unique way to cook your Shabbat meat, in salt.  Loaded with herbs it stays moist and flavorful. 
Get extra greens with a side of kale. 
The best part of this meal is the baked Alaska.  Commonly served at steakhouses it's the perfect end to this steakhouse dinner.