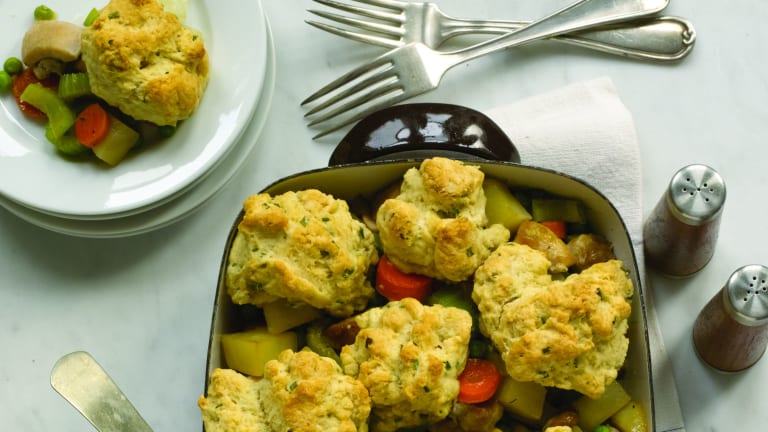 A Sukkot Feast
On Sukkot we all build little outdoor huts to use as a home for 8 days and if we are lucky the weather cooperates and we enjoy 8 days of eating and for some sleeping in the outdoors. It seems for me that when we go outdoors we get a little more casual.  We might use paper, we dont' worry about all the crumbs on the floor.  It is a beautiful time to be with friends and family and enjoy the festival holiday.  And there is no better time to have a huge feast on this holiday, the Feast of Tabernacles.
Last year I shared some fantastic Sukkot Lunch Menu Ideas, a Sukkot Menu from Susie Fishbein and a few more Sukkot Dinner Ideas.  This year I am giving you a hearty menu that can really be called a feast.
White Fish with Phyllo and Sesame
Chicken Pot Pie With Herbed Dropped Biscuits
Tip for pot pie - it is a great way to use leftover chicken.  When you have a leftovers, cut into cubes and freeze until ready to make the pot pie.
Serve the applesauce warm, it tastes so fresh and delicious.