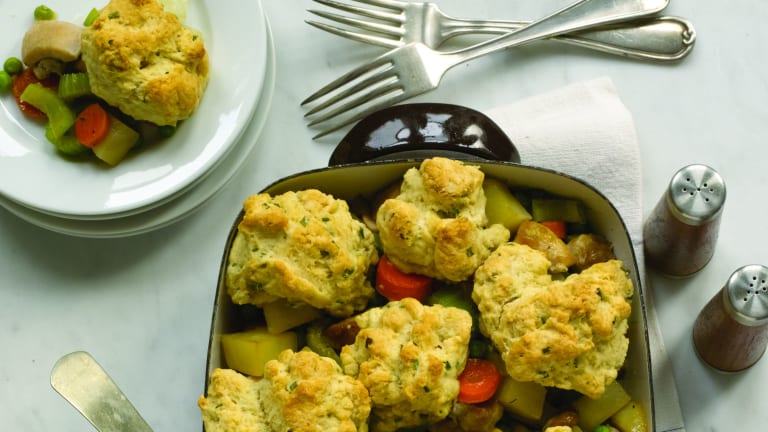 A Sukkot Feast
On Sukkot we all build little outdoor huts to use as a home for 8 days and if we are lucky the weather cooperates and we enjoy 8 days of eating and for some sleeping in the outdoors. It seems for me that when we go outdoors we get a little more casual.  We might use paper, we don't worry about all the crumbs on the floor.  It is a beautiful time to be with friends and family and enjoy the festival holiday.  Especially in these crazy times of COVID when the recommendation is to gather outdoors, Sukkot can be a time of small gatherings.  And there is no better time to have a feast than on this holiday, the Feast of Tabernacles.
In the past, I have shared some fantastic Sukkot Lunch Menu Ideas, a Sukkot Menu from Susie Fishbein and a few more Sukkot Dinner Ideas.  This year I am giving you a hearty menu that can I am calling a feast.
White Fish with Phyllo and Sesame
Something different for your fish course. 
Perfect if you have leftover brisket from Rosh Hashanah. 
Chicken Pot Pie With Herbed Dropped Biscuits
Tip for pot pie - it is a great way to use leftover chicken.  When you have a leftovers, cut into cubes and freeze until ready to make the pot pie.
A little green to brighten up the table. 
Pecan, Chocolate and Raspberry Rugelach
Serve some rugelach or go all out with our Apples and Honey round Babka!