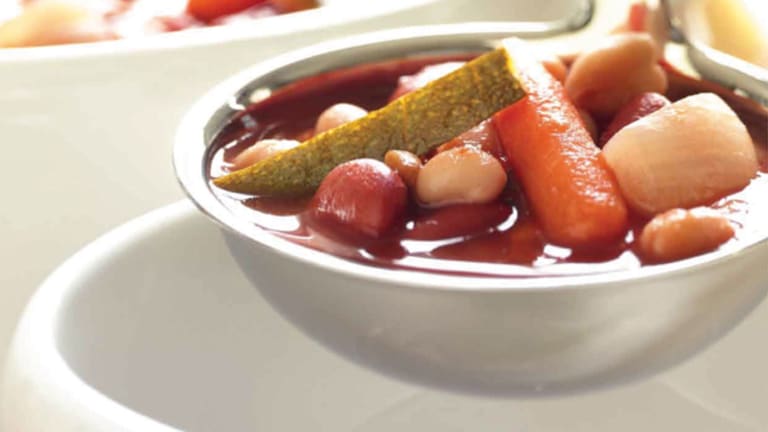 Heart Healthy Shabbat Menu
It's a week after Chanukah and it's time to consider some healthier food for Shabbat.  No more fried potato pancakes, no more doughnuts for a little while at least, so let's go heart-healthy this Shabbat with a fiber, low fat Shabbat dinner that will still comfort you and warm your soul. 
Beans are one of the best ways to get more fiber in your diet and this simple bean soup is the perfect starter for your Shabbat dinner.  Warming and satisfying but not too filling. 
Braised chicken sits well on a hot plate as long as you need and doesn't dry out.  Just remember, don't eat the skin, we're focusing on heart health this week!
Israeli Style Green Beans with Matbucha
Greean beans are easy and flavorful and a favorite side, can be served hot or at room temp. 
Pears are turned from ordinary fruit into an elegant dessert when poached in a pomegrante wine loaded with warming flavors perfect for the season.