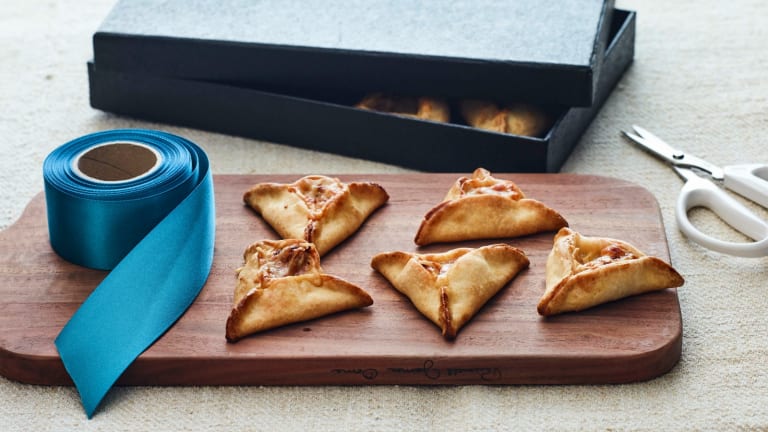 How To Fold and How To Bake Perfect Hamantaschen
Jamie Geller's Tips, Tricks, and Techniques
Before we get to technique let's talk what, where and why. Hamantaschen are the filled triangle shaped cookies that are the official cookie of the Purim holiday. These cookies are named after the main villain in the Purim story, Haman. Hamantaschen literally means Haman's pockets and various symbolic meanings are ascribed to their triangular shape. The pockets allude to the bribes Haman took or perhaps his triangular ears or his three cornered hat. The filling, concealed inside the dough is supposed to symbolize the hidden presence of G-d throughout the Purim story, but never mentioned in the Megillah.
We have over 50 hamantaschen recipes - try one or all; find your favorite dough and mix and match the fillings. We have recipes with or without orange juice, margarine, dairy, non dairy, nut free, gluten free - there is something for everyone.
Watch our Hamantaschen Hacks Video to see how to make hamantaschen with store bought dough and fillings from savory to sweet with tips and tricks throughout. 
We love to get the kids involved at every stage.  If you make your own dough they can mix, roll and cut out circles but if you want to cut a step start with any of the following:
pie dough
challah dough 
puff pastry
pizza dough
wonton wrappers
cookie tube 
Set out a few fillings - traditional jelly or poppyseed, something chocolatey like hershey's kisses, something savory like tomato sauce and cheese, pie filling etc.
Check out a few of our favorite recipes featuring all different doughs and fillings: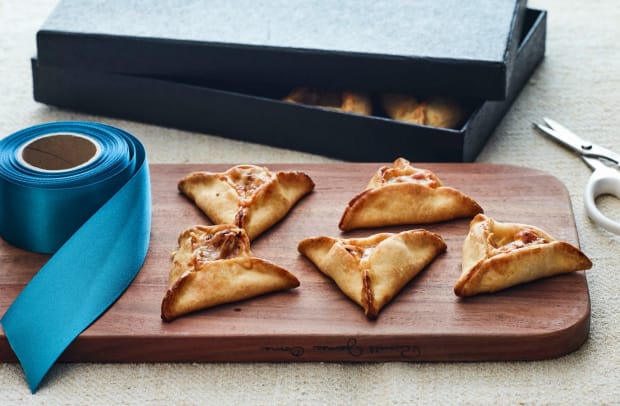 Don't miss our holiday recipe ideas, sign up for our weekly emails.