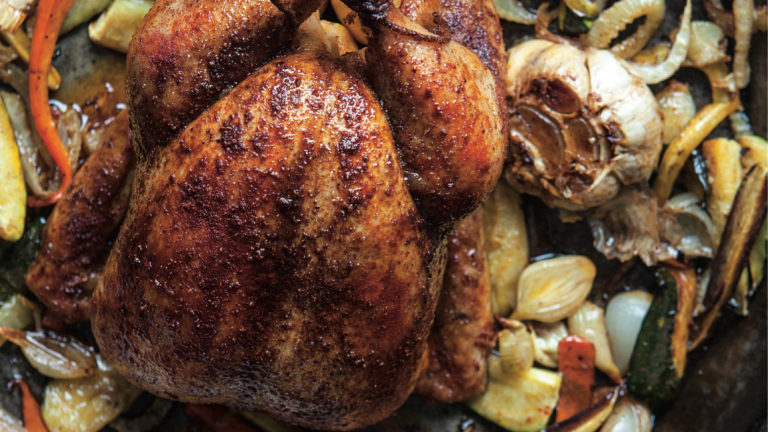 21 Days Until Passover: How To Plan Your Holiday Menus
There is a lot do when preparing for any holiday, but on Passover everything is amplified.  Between all the cleaning and all the grocery shopping and all the guests (or traveling) it is even more important to get organized.  
With 8 days of holiday, I highly recommend you sit down and plan out 8 days of menus based on your likes, time and family size.  
I have lots of experience menu planning going all the way back to college when I even took a course on the subject through today, where you can see all the menus I have developed for JOYofKOSHER.com, right here.  Don't miss all our Passover seder menus here.  
Menu planning does not have to be complicated, but there are some tips and tricks I have learned along the way.  Here are some things to consider when you sit down to plan your menus. 
Consider your family and/or guests: Are there mostly adults or a lot of kids? Plan the food accordingly. 
Think about a variety of textures and flavors, but also how they will go together: You don't want a whole plate of mush, but you don't want everything to be chewy either.
Make sure to include at least one tried and true favorite: Feel free to try new things and experiment, but make sure at least one thing on the menus is something everyone loves. 
Take into account your time: There is a lot to do the day of the seder, plan for at least some foods that can be made ahead and/or frozen. 
Don't forget color: Try and visualize the plate of food and how everything will look together, if there is too much brown, add some orange or green. 
Steal ideas from the seder plate: The seder plate has eggs, horseradish and charoset with apples and cinnamon, use those flavors to inspire your recipe choices. 
Now that you are ready to write out your menus, here is my menu you can feel free to borrow. 
In my family we always begin with matzo ball soup, it is tradition, so I change it up with Egg Drop Matzoton, Saffron Matzo Balls with Sofrito, Prune Stuffed Matzo Balls or our most plain version is Herbed Matzo Ball Soup.  Go ahead and stick with your tradition but feel free to mix things up if it suits your menu better. 
I like to pick my main first and I love to make a large roasted chicken or turkey based on the number of people at my table.  If you don't do roasted at all for Seder, then try this Coq Au Vin, chicken in wine.  Note the presentation is beautiful, it can be made earlier in the day and the can be reheated and it is not so difficult to make. 
Along with a roast chicken I would do either roasted potatoes or mashed and in this case I chose these Curried Vegetable Stuffed Sweet potatoes (leave out any spices that are not KFP).  They are really gorgeous, delicious and they can be made the day before.   If you have a large crowd and want a second entree, try this Turkey Shepherd's Pie with Sweet Potatoes instead (just leave out the peas and sub potato starch for the corn starch). 
When I think about needing one more dish I always try and make it a vegetable, but if you feel it needs to be hearty, go with something like roast cauliflower, but keep it flexible, if you get to the store and asparagus is on sale, choose it instead, almost any vegetable is delicious and easy when simply roasted olive oil and salt and pepper.
For dessert I usually make a few things that we rotate for the first few days and serve them with a big bowl of fruit salad.  I like to make Chocolate Covered Strawberries, Chocolate Covered Bananas, Pesach Fingers and Meringues.  
Let me know if you planned your menus yet and any tips you want to share.