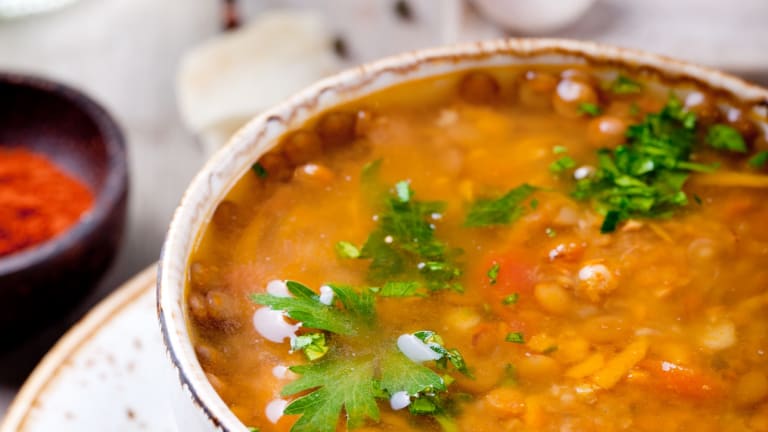 Indian Flavored Shabbat Menu
Each year when we arrive at this parsha, I try to make the perfect pottage. This year, instead of sticking with the first course red lentil soup of years past, I am going to try it for the main, with a dish that could be a one pot meal if you wanted to make it that way, but I have built a whole menu around it if you are having company or just want a big meal since it is Shabbat. 
The Weekly Challah
I love these salmon cakes for their flavor, crispy exterior and how easy they are to make, with a few simple ingredients you can keep in your pantry you can enjoy them anytime. 
A nice Indian flavored chopped salad goes well with either the first or main course, this one with chickpeas is delish. 
CHICKEN, CAULIFLOWER, AND RED LENTIL DAHL
The main course, the red lentil stew, filled with cauliflower and chicken and best served with rice. 
You could easily make plain basmati, but if you want something a little different go for this okra rice. 
INDIAN SPICED APRICOT SAMBUSAK
End your meal with these sweet pockets.