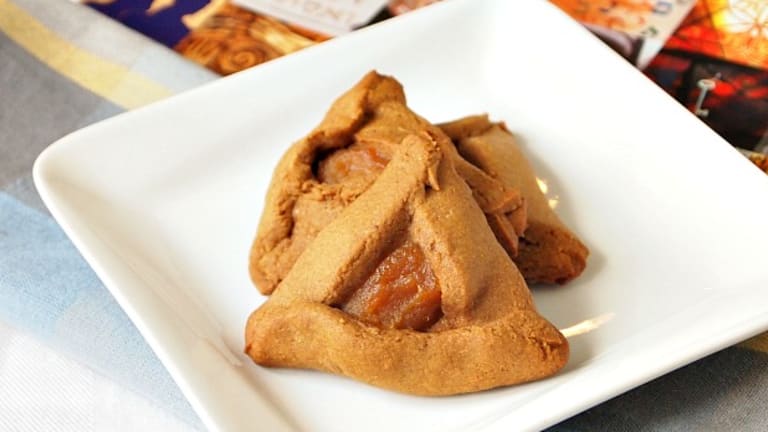 Infuse Your Shabbat Menu With Apples and Smoke
This week's parsha we read of incense burning, clouds of glory, smoke rising from the altar. The fire inspires awe and the smoke adds a sense of mystery. Sometimes you just need to throw down a little smoke at your Shabbos table. Because we all can use a little awe and mystery… Don't you agree?
Start your meal with a smoky soup that just happens to be vegan, the spices pack a powerful punch. 
APPLE SMOKED TURKEY BREAST WITH APPLE ROSEMARY SALSA
We are bringing the fire outside with this turkey breast slow cooked using apple wood for flavor. If it is too cold where you live or you don't have a grill I still recommend making a nice little southwestern turkey breast where the smoke can come from the spices. 
While we are enJOYing turkey might as well go all out with marshmallow topped sweet potatoes.  Who says Thanksgiving only comes once a year? 
PAN CHARRED GREEN BEANS WITH HARISSA AND ALMONDS
Green beans just feels right. This version gets a little fiery from the harissa. The technique is a fun change even if you skip the sauce. 
GINGERBREAD HAMANTASHEN WITH SPICED APPLE FILLING
Since Purim starts just as Shabbat ends I thought you could start eating your hamantaschen early and this recipe is the perfect unique version for this incredible menu. 
For last year's Shabbat Menu Tetzaveh.