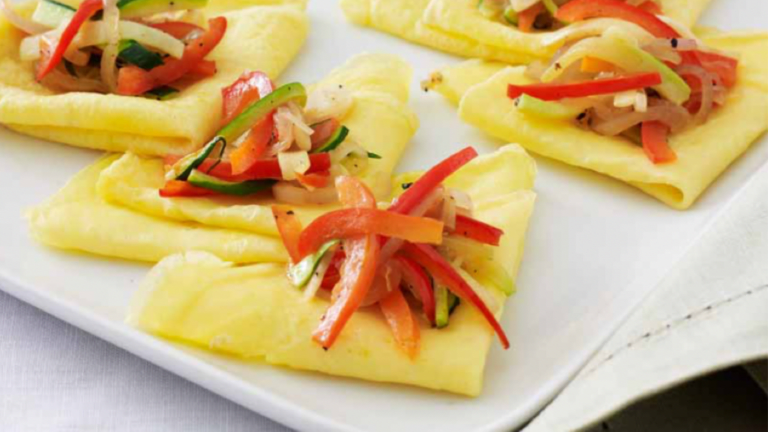 Jamie's Greatest Passover Hits
I can't believe it.
Really I am in total denial.  Although I did tell my youngest kids -- who don't listen much anyway -- not to run around the house with a slice of bread in their hands.
But yes, I know it, you know it, we all know... it's a-coming!
Pesach.
I ease my worried soul by thinking about the food, not the cleaning.  (That's it.  I will not say another word about it this entire post.  Not a one.  After this one: AHHHH!!!!).
This major momentous occasion commemorates and celebrates our freedom from slavery and our salvation as a nation.  We are to truly believe that if not for G-d who took us out of Egypt we would all still be slaves today.  I think this awesome birth of a nation event calls for a greatest hits, best of - call it what you will - favorite recipe compilation list.
This is what I cook over and over and over again.  Year after year since I started making Pesach.  And I promise that 99% of what I make for the 8-day kitchen yuntif known as Passover are not actually Pesach recipes. Of course they are K for P, but they don't require any major Passoverish ingredient tweaks. These recipes were developed with Pesach in mind but you they are all staples in my year round repertoire 'cuz they are super easy and get the most oohs and ahhs. Ok, real gourmet chefs don't keep a tally of how many people flipped over this or that dish, but I really need to know. The winners on my menu get to come back and try for eternal stardom. So the best Passover recipe list is...
From my first book Quick & Kosher Recipes From the Bride Who Knew Nothing.  Not a Pesach goes by without it.  All my neighbors love it and make it too.  Well at least one of them, Sharon who tells me her parents go crazy for it and that she has shared the recipe with her married nieces.  I asked her to instead buy them the book :-).  Love Sharon!
Fish
My favorite fish recipes include a pretty in Pink Gefilte, the perfect way to dress up a classic. 
Salmon Croquettes with Tropical Fruit Salsa
I also love this recipe I developed a few years ago for you guys that I now use year-round when I want to impress the guests.
Really year-round I double it and make it in a 9x13, only when I am feeling lazy, which is most of the time.  But for the honor of Passover and Hubby- cups it is!
These became a tradition a few year ago and I can't stop making them. 
Brisket and Brisket and More Brisket.
Because of the custom not to eat roasted meats on seder night, I double or triple the sauces so that the meat is totally submerged in liquid.
Just a vision of beauty and taste.
Salads Galore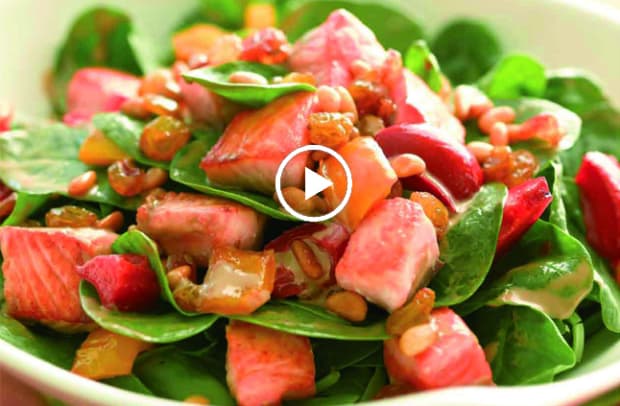 Israeli Salad
Israeli Cabbage Salad
Italian Tomato Salad 
Sweet Carrot Salad 
Turkish Salad
Baby Spinach and Portobello Mushroom Salad
Spinach Walnut Salad 
Warm Salmon Salad
Dessert
And to tell you the truth, when it comes to dessert I love chocolate covered matzoh and bark.
And meringues.
Not macaroons so much but Hubby does.
Oh and one last greatest hit -- my Aunt Zahava's Egg Noodles.
I add water to the egg crepe recipe and spend a DAY making about 100 paper thin almost see-through crepes which I then stack and cut into long luckshen.  I have to make that many because I eat half while sitting on the stool I pulled up to my stovetop during cooking.  Can you blame me?
Chag Kasher V'Sameyach!!