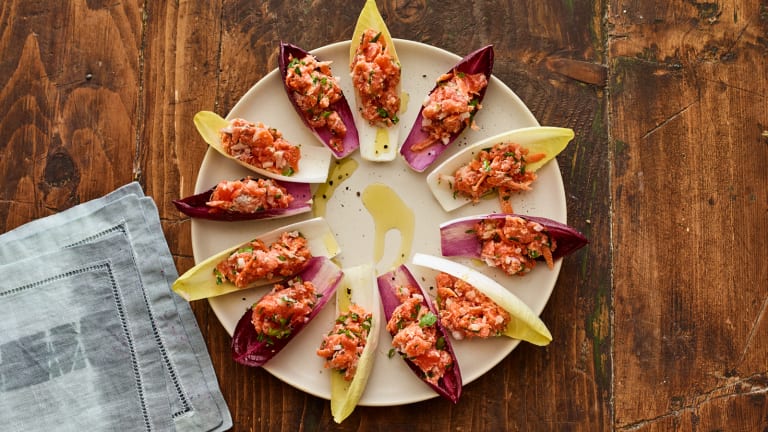 Low Carb, Low Sugar, Shabbat Lunch Menu
Shabbat can be the hardest day of the week to keep carbohydrate and sugar consumption at moderate, healthy levels. Challah, cakes, and dips are the obvious challenges. Sugar-rich salad dressings, chicken or meat cooked in sugary sauces, wraps and cholent can be very high in carbohydrates and can deceive even those with the best intentions. 
The following menu revolves around protein rich food and fresh produce, light salad dressings and even a classic (but healthier version) fruit crisp. 
Related: A Paleo Shabbat Menu
You can feel free to use raw salmon or tuna in this recipe, but it is equally delicious with smoked salmon, which may be more acceptable to some people.   
This Avocado and Seared Tuna Steak Salad rivals any restaurant version.  
Gluten free cholent is easy and delicious when you replace the barley with quinoa. We love this version with a few special surprise ingredients.  
Green beans are so much more vibrant when paired with tangy sumac and lemon. Skip the whole boiling water routine and just sauté the beans in evoo with a sprinkling of garlic.  
Skip the ice cream when serving this light version of the classic fruit crisp. 
Want stories like this delivered straight to your inbox? Sign up now for the Jamie Geller Weekly Newsletter.