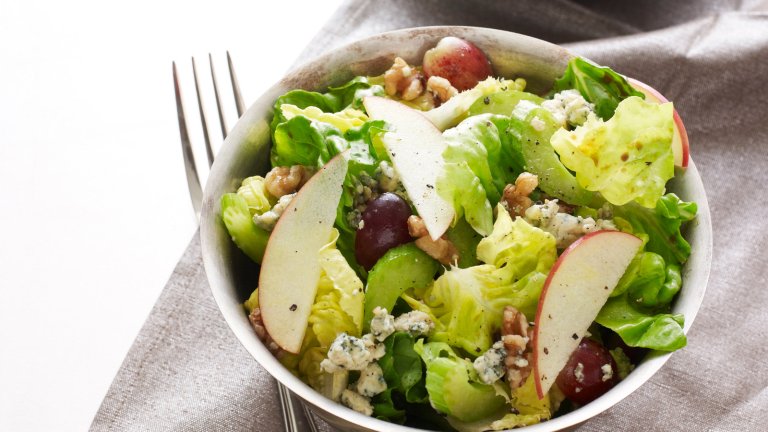 My (Not So) Tiny Gift of Life - Chanukah Party
The best Chanukah Gift I ever received weighed exactly 9 pounds, 7 ounces, and was 22 inches long. That was 12! years ago, when my son was born on the fifth night. We named him Avraham Yitzchak after both of my grandfathers, two strong, warm human beings—and both exceptional chefs! AY's Chanukah/ Birthday Party will include festive delights that are kid-friendly, yet so elegant even my gourmet grandfathers would be impressed!
Join our family celebration with this Chanukah menu:
A total show stopper. The base for this perfect latke is my grandfather Yitzchak's recipe. Matzah meal, he taught me, makes your latkes nice and crispy. "Corn meal is good too," if there's no matzah meal at hand. As in every respectable Hungarian home, corn meal was a staple in his kitchen.
It all began at the Waldorf. Both the salad and my marriage (Hubby and I visited the lobby the night we got engaged). Never knew my favorite salad was actually invented there. Really. Ever since it was first created in the 1890s, we've been calling this mix of fresh apples, celery and walnuts, dressed in mayo, a "Waldorf Salad." It's usually served on a bed of lettuce as an appetizer, or even as a light meal in itself. In honor of Chanukah, I added blue cheese, one of my faves (and it goes with the blue in my holiday color scheme). To save time, I am making a simple creamy balsamic vinaigrette; but if you want a more authentic version, combine equal parts yogurt and mayo with parsley, honey, lemon juice, and zest, and salt 'n' pepper to taste.
Decadent and delicious, everybody will go for this perfect pasta.  Who said pink is just for girls?  
My grandfather was famous for his chicken marsala – this marsala tilapia (for mushroom lovers like me!) was inspired by his dish.
While some people think of a green bean casserole as classic, comforting, and commonplace, to me it's uniquely American. In my Eastern European grandfathers' kitchens you'd never find a (green bean) casserole, caviar, or ketchup. But hey, I was born in the USA!
For my big two year old!  A dessert he and his siblings will love that's elegant enough to serve to kids of all ages.
What is the best gift you ever got or gave on Chanukah?