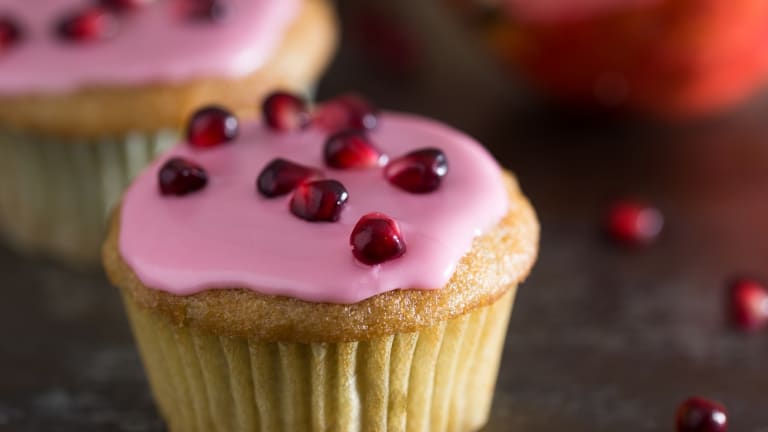 Pomilicious Shabbat Menu
In this week's parsha we read of the spies journey and exploration of the land of Canaan. They return with an amazing array of grapes, pomegranate and a fig – a sure sign of providence and a land that is blessed. Although a false tale of giant warriors is the headline, it is the symbolic foods that help sustain the hope and prayers of the faithful. In this week's Shabbat menu we celebrate with recipes that feature the pomegranate, the delicious fruit of the land that is also incredibly healthy.  This time of year is not quite prime season for the fresh fruit, so let's try the juice. 
CARAMELIZED TOMATO TARTE TATIN
Start the meal with a sweet taomto tart, gorgeous and delicious. 
Asado is a type of short rig common in Israel.  Slow cooked and glazed with pomegrante juice is perfection. 
PESTO POLENTA WITH FRIZZLED LEEKS
Polenta of any kind is perfect with braised meat, this one has a little extra flavor with pesto and frizzled leeks, but feel to make it your own, I also like to mix in harissa sometimes. 
STIR FRIED MISO KALE WITH GARLIC
This menu was calling for some green and I love kale, this version wtih miso and garlic is a must try. 
What better way to end a pomegranate flavored meal then with pom cupcakes!!!
Click here to read about last year's Shabbat Menu for Shelach.
Want stories like this delivered right to your inbox? Sign up now for our *free* JOY of KOSHER Newsletter.