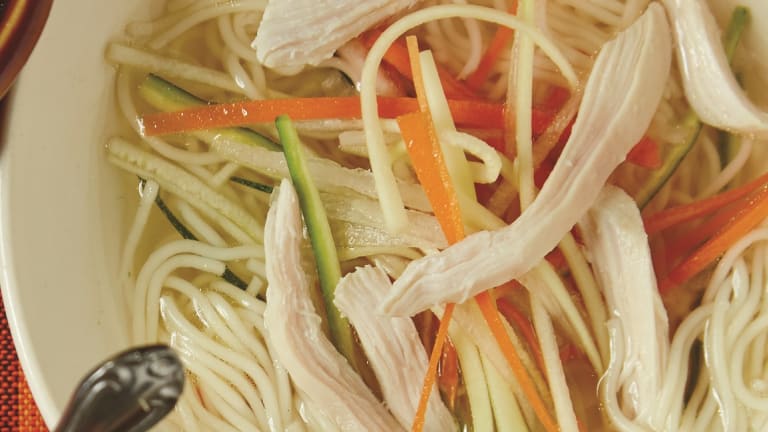 Shabbat Menu With Angels
This is the reckoning. Esau is approaching with his entourage. To protect against an attack, Jacob divides his camp and stays on the other side of the Jabbok.
Jacob has accumulated great wealth and numbers. But tonight he is all alone. Jacob wrestles with an angel till dawn. And although the match ends in a stalemate, Jacob emerges with a blessing, a new identity and a new destiny. So tonight we dine with Jacob on the side of the angels. 
CHICKEN SOUP WITH ANGEL HAIR PASTA
We start our meal with angel hair pasta in a pure clear chicken soup, a Shabbat classic.
MINUTE ROAST WITH PAN DRIPPINGS
The elegant roast is easy to make and will stay warm until you are ready to eat.
The latest addition to this recipe is to cover the potatoes in zataar - yum!!
Always a winner in my house. 
End the meal with a citrusy bundt cake.  
The perfect traditional shabbat dinner. 
For more Shabbat Menus for Vayishlach click here.