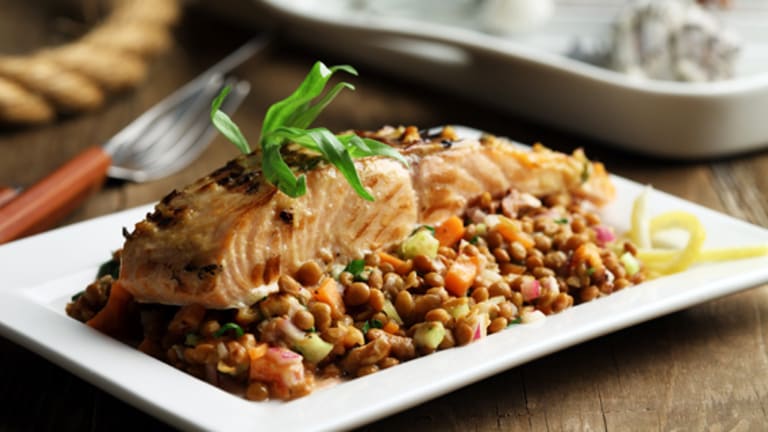 Take It Outside Shabbat Menu
This week's parsha includes the census of the Children of Israel as they continue their wanderings in the desert.  Against the sweltering heat of the sun, battered by the dust storms and harsh elements,  I can't help but wonder how they managed the difficulty of the journey and the uncertainty about when (and even if) they would see the Promised Land.  As our own weather turns toward summer, I like to spend Shabbat outdoors as much as possible, but it's nice to come back home when the day is done.  This week, I'm thinking of a Shabbat menu that also travels well -- whether it's outside to a deck, balcony, picnic table or a great lawn.
The Weekly Challah
Roasted Beet Salad with Cumin and Cilantro
I love a good beet salad and it sits well for a couple days making it perfect for picnics and leftovers. Bring along some hummus and matbucha for a nice spread with your challah. 
Grilled Salmon over Lentil Salad with Walnut Vinaigrette
This salmon over lentil salad travels well and can be enjoyed hot or cold.  You can even flake up any leftover salmon into the lentils for lunch the next day. 
Green Beans with Walnut and Green Olive Tapenade
Add a salty and tangy green beans to the side of this meal and you're good to go. 
Bringing along a pitcher of margaritas might be too hard, so get the flavor in gorgeous Spring cupcakes. 
Click here for more Shabbat Menus for Bamidbar.