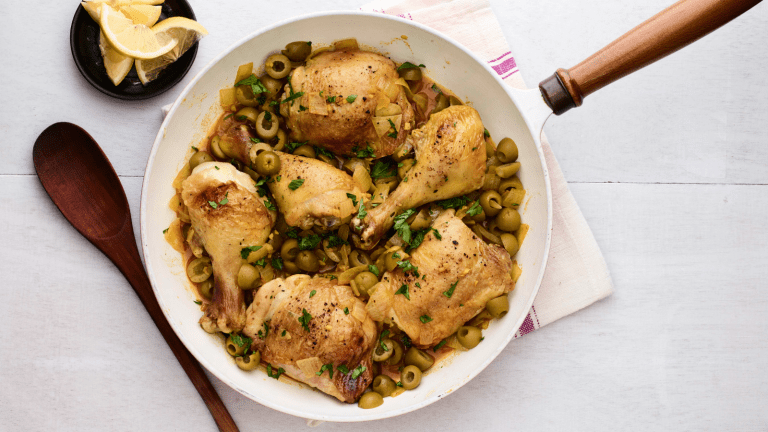 The Eternal Flame Shabbat Menu
To light the eternal flame, the children of Israel are commanded to bring pure oil of olives crushed for lighting.  I use olive oil in most everything. The diversity of flavors – from herbal to earthy can bring out the best of breads, salads, vegetables, fish, poultry and even steaks.  Heart healthy and a staple of the Mediterranean diet, olive oil is a precious part of our Biblical tradition and our culinary heritage.  This week we are highlighting a menu that shows many ways to use the amazing olive and its flavorful oil.
The best way to introduce olives and olive oil in one dish is by adding them both to your challah.  This challah recipe is so flavorful and delicious with the extra addition of Za'atar. 
This totally creamy and comforting Winter soup is topped with a drizzle of homemade black olive oil. 
Let's keep the olive theme going with a simple skillet chicken with lots of olives. 
This delicious braised veggie dish keeps the theme going and is the perfect Shabbat veggie side or main. 
Finish this meal with this unique olive oil grape cake, yum!

For last year's Shabbat Menu Tetzaveh.