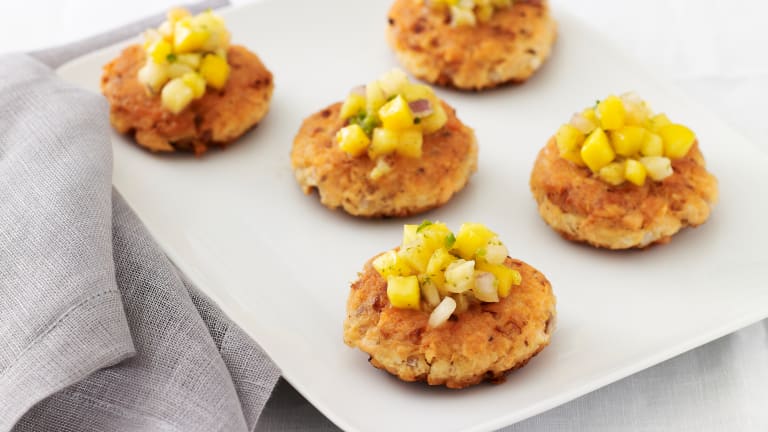 What I Really Cook for Shabbos...
Nothing juicy about this confession.
Just an honest answer to a common question.
People come up to me and say, "Seen your posts, your books, your videos…" Then with a little wink, "…So what do you actually cook most of the time?"
So I'll fess up. You can see what I cook weekly in real time if you follow me on Instagram, but I go through stages and have my faves, stuff that I love to cook, stuff that I have ready Shabbos after Shabbos, no matter who comes a knockin' on my door. I don't care if our guest is the six-year-old from down the block or the Prime Minister of Israel – here's what they'll get at my house these days (in no particular order).
I originally developed this as a side to the Teriyaki Beef Banh Mi. It's simple, light, elegant. And now starring on my Shabbos table, solo. I play it up too, showcasing it in a pretty crystal serving dish. The cucumber ribbons garnished with black sesame seeds look divine.
A real staple for eons! The avocado adds both a creaminess and gorgeous green pop of color. But a few years ago Hubby searched high and low for me, going to store after store and guess what? Nary a ripe avocado in sight! So I stole a trick out of my neighbor Adina's bag– in place of avocados, she adds shelled edamame (from the freezer section – defrosted of course) for a punch of green color. But the real secret to this salad is the dressing. These "exotic" oils and vinegars are now staples in my pantry: toasted sesame oil, rice vinegar and ume plum vinegar (ume plum is a Japanese fruit). To know them is to love them.
I came up with this for the kiddies, but it's a total family and guest favorite – and perfect for Shabbos day. Okay, so in my second book, Quick & Kosher Meals in Minutes I say to bake 'em, but lately I prefer them fried. And yes, I actually crush real corn flakes instead of using the ready-made corn flake crumbs from a canister. A nine-year-old Shabbos guest squealed with delight when she tasted this dish, "Oooh, Mommy, there's cereal on this chicken – YAY!" Every grown-up at the table was thinking the same thing. Takes a kid to say it.
No oven! And so cute – light, refreshing, slightly (and I mean slightly, not over the top sugary) sweet. Everyone asks for this recipe, and then they can't believe how simple it is. Thank you, G-d, for creating mini tart shells!
Hubby's specialty and it even made the New York Times. (Yet they gave me credit for the recipe!) We make this every Shabbos, but in the Summer or when we want to go lighter we make my Chicken Cholent. It ain't Shabbos without cholent.
Salmon Croquettes with Tropical Fruit Salsa
Originally developed for Pesach, this is my year-round staple now. The salmon croquettes are actually best served fresh, straight from the fry pan. So I prep them beforehand, keep them in the fridge as raw patties, and then fry them up just before Shabbos for the evening meal. I much prefer them on a yuntif, though, so I can serve them from the pan to the platter. 
For Shabbos day though I have taken to serving the tropical fruit salsa with my chilled salmon recipe from my first book Quick & Kosher Recipes From The Bride Who Knew Nothing. 
Chilled salmon fillets are the perfect swap out for Shabbos day meals or for when I'm feeling especially lazy and not in patty mode. My oldest daughter was shocked, shocked by this substitution! "Mommy! How can you serve the tropical fruit salsa with chilled salmon? It's supposed to go with the croquettes!" Never thought I'd have to answer to a kid food critic right in my own kitchen, but there it was.
I love this hot or cold. The green beans have the perfect crunch, the onions and garlic are caramelized and sweet. Personally, I prefer to omit the red pepper flakes and just go with a finish of kosher salt. Perfection on a platter
I whip up a quadruple batch of my dressing and chop an entire jar of sun-dried tomatoes in oil so that I have this salad ready to go at a moment's notice, weekday and Shabbos.
These babies have also been creeping in a bit too much for my waistline, but not too much for my taste buds.
Not a Shabbos passes without fresh challah loaded with everything topping. I even sometimes serve extra "everything topping" for dipping! And here's a hot tip: try zaatar, kosher salt, and extra virgin olive oil as a dipping treat for your challah.
So these are my recent Shabbos faves -- what are yours?