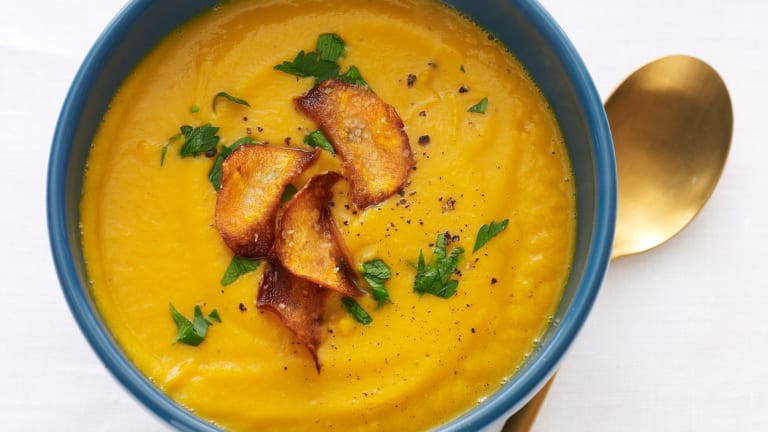 A Post Thanksgiving Shabbat Menu
For Shabbat after Thanksgiving we like to use leftovers but we don't want to repeat the exact same meal, so let's find ways to use some of our leftovers in new ways. 
Have extra mashed sweet potatoes lying around?  Turn them into this delicious sweet potato soup. 
Turn your leftovers into rightovers with this perfect pot pie that even leftover haters will love. 
KALE SALAD WITH CARROT "BACON"
A little extra greens are always good to add on to your meal, try this delicious kale salad. 
Fry these apple ring fritters up earlier and rewarm before serving on their own or with non dairy ice cream.