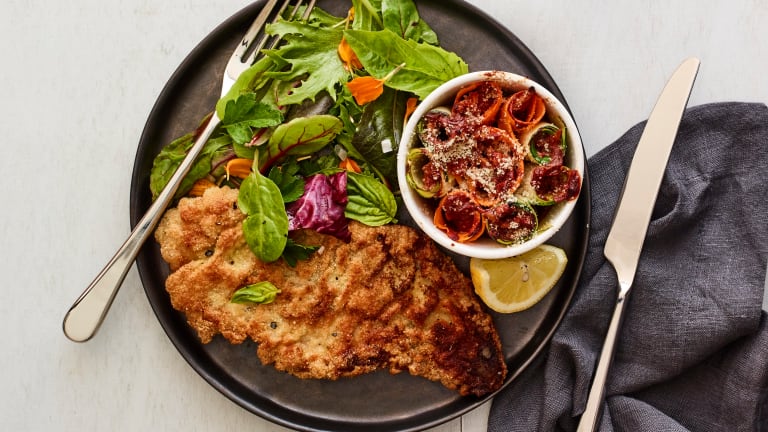 Shifra's 'NEW-AGE' Seder Menu
Adding new flavors and dishes to a traditional meal brings some added excitement to the Seder. The following menu is modern, simple to prep, and since we limit our use of store-bought products on Pesach, it's very produce-centered. I used jicama to create a faux taco, tons of spinach in a wonderful pesto, and various vegetables to create a meat lasagna.
Ground almonds are the perfect stand-in for breadcrumbs or matzo meal. You can grind your own in a food processor or high-speed blender. Or, purchase ground almond meal in stores.
Pictured above: