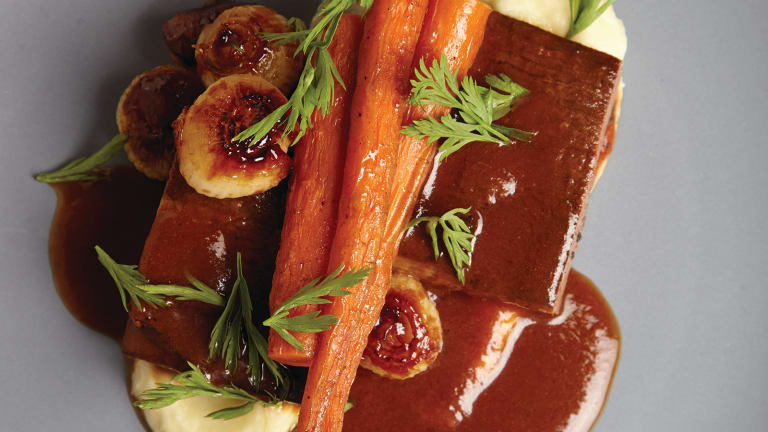 A Gourmet Dinner Menu In Your Own Home
Last year, we passed on the word about kitchen surfing- the new personal-chef trend causing a sensation in the Kosher food world. 
And now, we're dishing out even more details on how you can make the perfect gourmet dinner in your own home, just like a kitchen surfing meal! When you make this menu, your guests will think you have a personal chef hiding in your kitchen....
FINAL MENU
Course 1 
Course 2
Course 3
Course 4
 Course 5 
Recipes originally published in Joy of Kosher with Jamie Geller Magazine Fall 2014 Subscribe Now