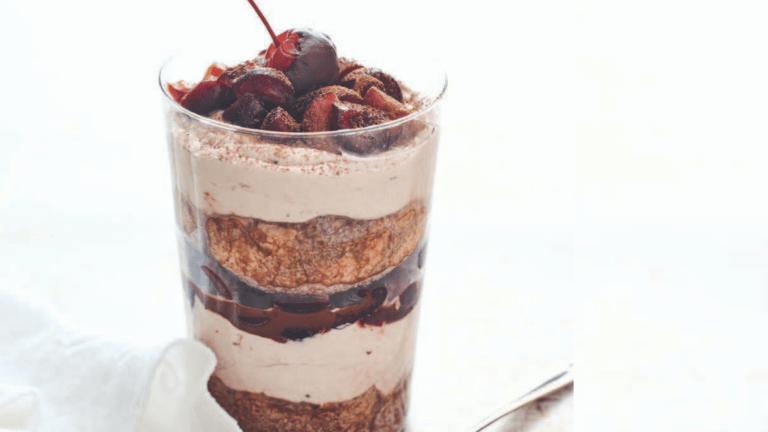 25 Desserts for Shavuot
In terms of dessert, Shavuot is known for dairy indulgences, especially cheesecake.  Some of us crazy people, like to experiment with a new and exciting cheesecake every year and this is the time of year to showcase our creations. 
While many people eat dairy on Shavuot, some have the custom to eat meat on all holidays and some will honor the holiday with two meals, one dairy and one meat.  There are of course lots of lactose intolerant people in the tribe too, so this compilation of Shavuot desserts is a mix of both dairy and non dairy cheesecakes as well as other desserts you might enjoy no matter your dietary needs this Shavuot holiday. 
CHEESECAKES
Vamp up the classic cheesecake with toppings and flavors that will dazzle your family and guests. If you're in the mood for some serious indulgence then try the Cookie Dough Cheesecake with Milk Chocolate Ganache or the Walnut Crusted Caramel-Bourbon Swirl Cheesecake. Or keep it light and zesty with the Low Fat Lemon Cheesecake. 
On Shavuot we celebrate the giving of the Torah on Mount Sinai, stay with the theme by incorporating flavors inspired by Israel such as the Milk and Honey Cheesecake or the Creamy Cheesecake with Pomegranate Topping.
PAREVE DESSERTS
With the growing number of non-dairy baking products available, it is easier than ever to replicate cheesecake, Pareve Snickers Cheesecake, Cheesecake Parfaits, Lemon Blackberry Cashew Cheesecake, and No Bake Vegan Cheesecake are proof dairy free can be creamy and delicious. 
Even the traditionally butter-heavy French desserts such as Pull Apart Brioche and Glazed Pear Tart can be made dairy free if you want something less creamy.    
On Shavuot it is tradition to stay up all night studying on the first day of yom tov, to help you pull an all nighter we suggest Vegan Chocolate Espresso Milkshake or Turkish Coffee Bundt Cake to provide the caffeine boost which makes these desserts both delicious and functional.
NO BAKE DESSERTS
As summer approaches and the weather gets hotter, many of us try to limit use of the oven so as to keep the kitchen cool.  Cherry Tiramisu, Raw Date Brownies and No-Bake Peanut Butter Chocolate Cheesecake will keep your oven off and satisfy every sweet tooth.   
LIGHTER DESSERTS
If you're looking for something a little lighter after all the indulgent meals, try  Chocolate Avocado Mousse, Water Melon Lime Ice Pops and the classic Root Beer Float to end your meal on a sweet note that won't leave you feeling weighed down.
GLUTEN FREE DESSERTS
You can be Gluten-Free and still enjoy the best desserts on Shavuot!  Try updated classics such as Lemon Cream Cheese Gluten-Free Crepes with Raspberry Sauce, Tropical Breeze Mango-Coconut Cheesecake, Gluten Free Almond Mandelbrot, or Gluten Free Magic Layer Bars.
VEGAN DESSERTS
Whether you eat exclusively vegan or are just trying to eat healthier, these desserts are a perfect way to end a holiday meal.  Chocolate lovers will enjoy the Dark Chocolate Panna Cotta with Balsamic Strawberries, Hazelnut Chocolate Chia Pudding, and, the aptly named, Chocolate Lover's Napolean.  The Coffee Halvah will give you the caffeine boost you need to stay up all night studying, and the Mean, Green Pistachio Ice Cream is just downright delicious.
Check out more Shavuot ideas here.