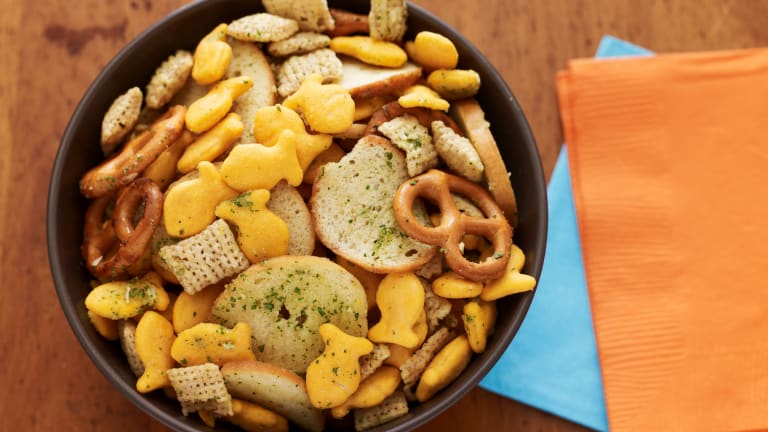 Back to School with Quick & Kosher Trail Mix Creations
Trail mixes are so satisfying.  My mom loves them and so do I. It's a DNA thing.   We're similar in so many ways (more ways than I care to admit), especially when it comes to food.  We are the type that will run into those little groceries in the highway gas stations and buy a bag of trail mix instead of a package of Ring Dings. Just blows Hubby away. It's so beyond him, buying nuts & dried fruit when you can have sweet fluffy chocolate cake with cream inside. Well, it seems to me that I'm in good company 'cause I've noticed that all those snack food places carry tons of trail mixes.  Somebody's buying 'em – probably mothers.
That's why the annual "Back to School" mindset means that moms are stocking up on trail mix. No real clue as to why or how this turned into a fall kiddie treat, as trail mixes are not "kid food" per se.  I guess all kids love small munchy, crunchy things.  And trail mix doesn't spoil, fall apart, or get squished in a lunch box. Anyway, I decided to honor Back to School season with a couple of simple do-it-yourself trail mix recipes, one Sweet Trail Mix and the other a Savory Snack Mix.  
Why choose between sweet and salty? You can have both!
They're easy to make and pareve too: use non-dairy chocolates for the sweet recipe and substitute pareve crackers for the cheese crackers in the savory recipe.  Then just mix it up!  (Get it? Trail mix, mix it up.) Sorry.  Couldn't resist.  
NOTE: Please check the rules for your school and if your school is nut-free, use roasted chickpeas or soy nuts instead of the nuts. 
Here are a few more mixes to help get your juices flowing:
Mixed Up Snacks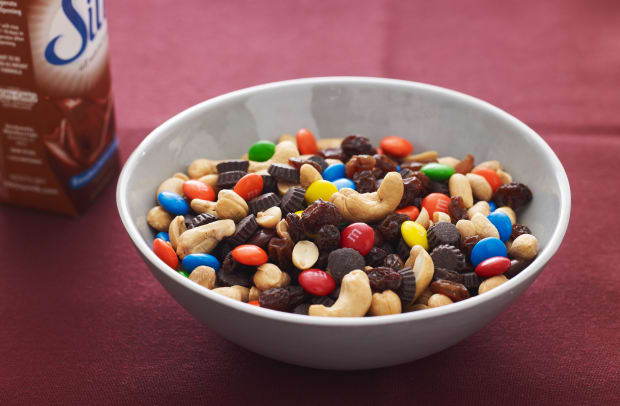 What's your fave trail mix combo?