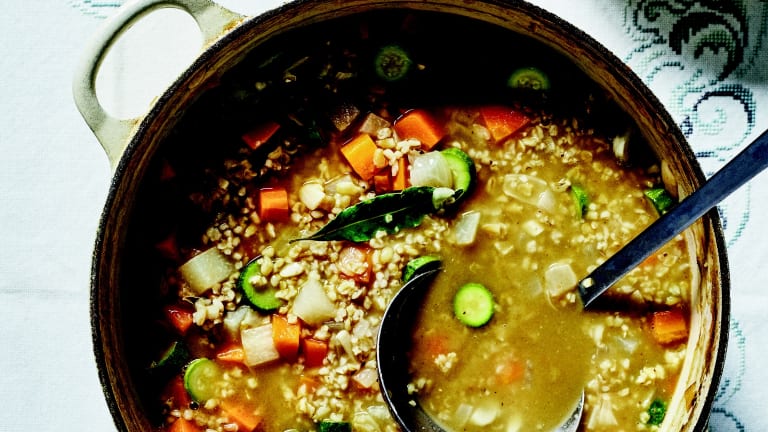 Cookbook Spotlight: Adeena Sussman's Sababa
Israeli food is trendy, it's fresh, it's delicious and we really can't get enough.  That why we are crushing on Adeena Sussman's new cookbook.  You may remember Adeena from the FB Live we did before Passover, and we certainly remember her fresh take on traditional Israeli flavors.  
Introducing Sababa: Fresh, Sunny Flavors From My Israeli Kitchen (Avery, September 2019), Adeena's first solo cookbook.  Although she has co-authored 11, so she definitely knows her way around the kitchen.  Sababa is a celebration of Israeli cooking and its intoxicating, bold flavors, showcase Adeena's highly personal take on the Israeli kitchen and its diverse, delicious, and vibrant culture.
Sababa is Israeli slang for awesome and it is the perfect title for this awesome cookbook.  Adeena will transport you to the streets and markets of Israel, after all, Carmel Market in Tel Aviv is literally her backyard.  The recipes in the cookbook showcase local Israeli ingredients prepared with a wide-reaching embrace of global influences all adapted for the home cook.  
We got a little sneak peek for you with a sample of 3 recipes from Adeena, just for you, but to get the full experience, you must order the book right now, Sababa: Fresh, Sunny Flavors From My Israeli Kitchen, while you're at it pick up some zaatar, tahini, silan, baharat and any other Israeli spices and condiments you don't already own, you won't be sorry.  
Sheet Pan Pashtida
Grilled Chicken and Corn Salad with Avocado Zaatar Green Goddess