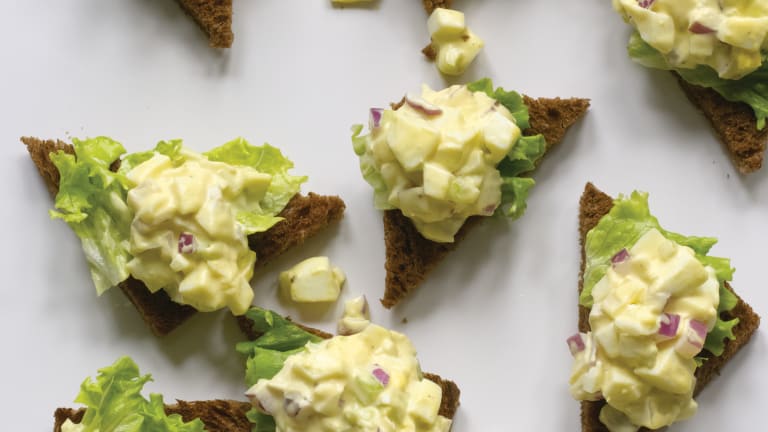 13 Eggceptional Egg Salad Recipes
Everyone's got an opinion on egg salad.  My favorite is egg white and spinach, rich in protein, low in cholesterol and fat and looks great on the plate.  
But, before we get to that we have to learn to make the perfect hard-boiled egg. 
How to Boil an Egg:
In case you are still learning to make the perfect hard-boiled egg, here is the way I do it. Place eggs in a large pot, cover with cold water. Put the pot covered on high heat until boiling. Turn off the heat and set the timer for 10 minutes. After 10 minutes remove lid and pour eggs into a cold bowl. Allow cold running water to pour over eggs until they are cool to the touch. Then peel, I find it easier to peel if done immediately. Then use in your favorite egg salad recipe.
If you are looking for some new inspiration, check out these 13 eggceptional takes on egg salad.  What's your favorite?
Egg Salad Recipes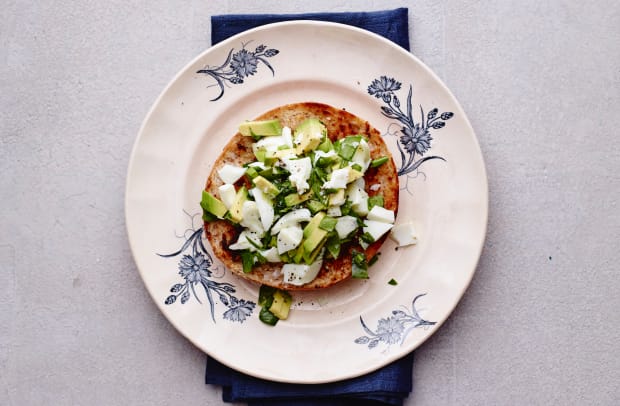 Get "eggcited" for our spotlight on Six Super Slaws coming next week.