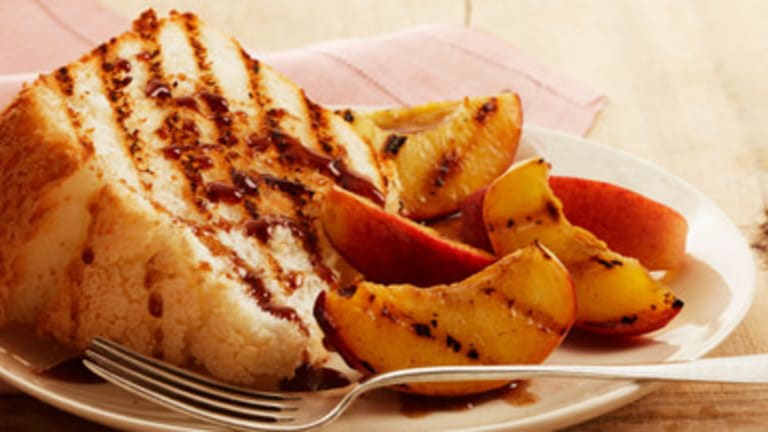 Say Good Bye To Summer With a Grilling Party
What is it about summertime that just never seems to be enough? 
No matter how many barbecues we have, no matter how many Sundays are spent outdoors with friends, cocktails in hand, the aroma of meat smoking on the grill, endless grilled vegetables, corn on the cob in our teeth and stolen moments with juicy peaches over the sink, when September comes around and summer starts to slip away, it is bittersweet. We're excited for the new year ahead but still find it hard to part with the long sunny days and the carefree schedule; nobody to rush off to school and plans that change with the weather.
Let's enjoy the last hurrah of summer with some easy and creative barbecue favorites that are packed with flavor and style!
Start off with this make-ahead, tomato corn salsa and bring it out with the biggest oversized tortilla chips you can find. Salsas are so easy to make with whatever fresh fruit and vegetables you have around.
Make your guests feel at ease with these tangy and chilly watermelon wine spritzers. Grab some chardonnay and you're set. 
This one is for the kids. Have you ever tried making bbq sushi with the kids? You won't believe how much fun it is for them to make. Make the rice the night before and keep it in the fridge. Set up a table outside with a nice big tablecloth and some barbecue beef, some cut-up vegetables and let them roll the sushi. Sushi mats are a cheap and great toy for kids ages 3 and up. Those little hands will be busy making you an easy appetizer. 
MORE: THE SECRET PANTRY INGREDIENT THAT MAKES EVERY RECIPE BETTER
Choose these super-easy grilled, marinated lamb kebabs as your main course. Just marinate and you're ready to go. The secret sauce will be the talk of the barbecue!
Warm Potato Salad with Horseradish Sauce
This warm potato salad can be eaten cold. The spicy yet creamy kick of the horseradish sauce and the mayo make this the perfect side dish. Definitely make the potatoes the night before and just assemble the same morning. 
Grilled Angel Food Cake with Peaches
For the finale, a grilled dessert! Pick up a parve cake mix and grill it with peaches.