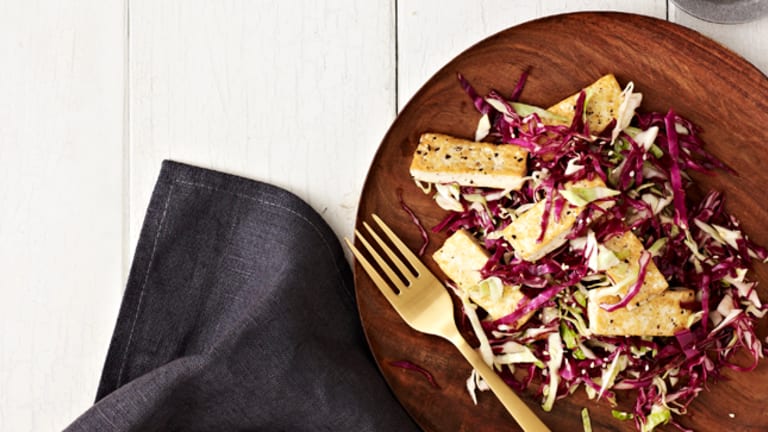 The Best Summer Salad Recipes
In summer, the go-to dish for me is salad. Sometimes I toss everything together (avocado, egg whites, nuts, craisins, whatever), add lettuce and dive in. And sometimes I just want a bowl of mixed baby greens with extra virgin olive oil, a sprinkle of kosher salt and a squeeze of lemon. Salads are perfect for lunch and dinner. Come to think of it, breakfast too.  Also snacks. Load in some lean protein and you've got a full meal.
Pull these classic ingredients off a heavy bagel, ditch the cream cheese, and make this a light salad with the flavor combos you love.
Add a sprinkle of taco chips to top off this fiesta with a crunch.
You won't miss waiting in line at the deli when your bowl's filled with this salad.
Leftover BBQ or roast chicken in the fridge? Don't throw it out—try this!
Want stories like this delivered right to your inbox? Sign up now for our *free* Jamie Geller Newsletter.