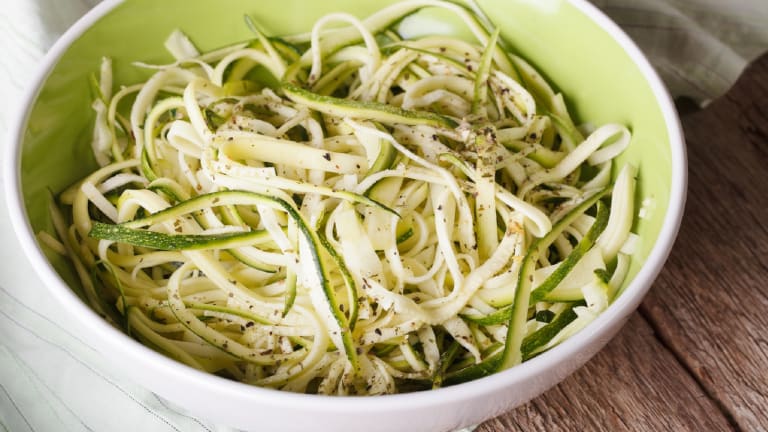 Zoodles: The Healthy "Noodles" You Have to Try!
Zoodles, aka zucchini noodles, have continued to trend  in the cooking world. They are a gluten-free alternative to pasta and you don't have to stop at zucchini, check out The Art of Spiralizing for more how to and recipes for all kinds of vegetable noodles.
Zoodles are sometimes sautéed, cooked in a broth, or even served raw with a light sauce. You can easily make zucchini noodles at home with the help of a julienne peeler, a mandolin or a spiralizer. 
With the right delicious topping, zoodles are the perfect way to keep your family healthy, your guests wowed, and your cravings satisfied.   
Zucchini Noodle Recipes