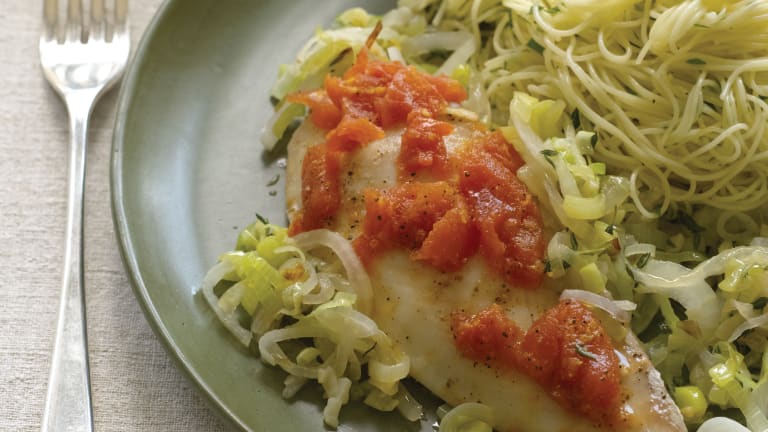 Picnic Food - Favorite Foods For A Summer Picnic
#SummerGoals include taking the fam to the Jerusalem Promenade (Tayelet) for a picnic with lots of yummy food. 
When I surprised Hubby for his B-day with a Segway tour of the Promenade we promised ourselves over and over and over again that we would return, shortly, with the kids for a lazy summer picnic. That was 2 years ago. 
2 YEARS AGO!!!! 
Like, what happened? 
How did we get to this point in time without having experienced this must on our bucket list?
I figure if I put it in writing here, for all y'all to bear witness, then I simply will not be allowed to let this summer pass without setting a date.
I can't coordinate 8 calendars at this very moment but you bet your bottom dollar I will in the near future, that's phase 2. 
Phase 1 -- Carpe Diem -- I will plan the menu. This is the first but crucial step toward making this magical moment a reality in our family's not-so-distant future.
But since I'm very noncommittal I simply won't lock myself into milchigs (dairy) or fleishigs (meat) just yet. (I don't even know the date. How in G-d's name will I know what I want to be on that day?) And so, I am listing all my options for a fabulous picnic here. I'll edit the menu as I get closer.
AROMATIC BAKED FLOUNDER OVER CAPELLINI
I love this for a picnic because it's unexpected, elegant, travels well, and what I would expect to be served by an English maid on the grounds of a million dollar estate.
GOURMET EGG SALAD ON PUMPERNICKEL TOAST POINTS
As my mother would say, it's not like 'I've discovered America' with this recipe but you've got to bring a basic crowd pleaser on the road cause otherwise you're stuck. Keep the toast points, lettuce, and egg salad separate for transport and then assemble on site.
MORE: Eight Eggceptional Egg Salad Recipes
RATATOUILLE AND RICE WITH MOZZARELLA AND BASIL 
2 recipes, that when combined, eat like a meal -- a downright delicious meal.
SMOKED TURKEY ON CHALLAH ROLLS WITH COLORFUL RICE SALAD
So if you spit in the face of fleish-a-phobia and are willing to travel to the dark side for this family outing, it's turkey time on an eggy sweet challah roll for you. And the rice salad aint too shabbby. It's got grapes and peppers and peas and pine nuts -- OH MY!
You are always welcome to share your favorite picnic foods (or spots) for a family gathering down below.
Happy picnic-ing!
Want stories like this delivered right to your inbox? Sign up now for our *free* JOY of KOSHER Newsletter.