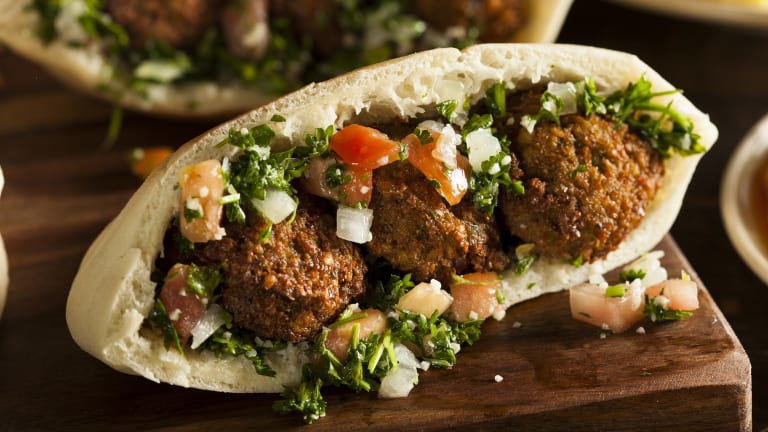 JOY of ISRAEL: The Best Falafel in Jerusalem
Where can you get the best falafel in Jerusalem?
We asked our loyal readers to help us find the best versions of everything Israel has to offer. We asked the people of Israel. We asked our friends. We asked tour guides. We asked foodies... And now the results are in! 
Scroll down for recipes you can try at home...
Be the first to know! Follow our weekly #JOYofISRAEL updates on Facebook and Instagram.
The Best Falafel in Jerusalem
Reader's Choice Winner: 
Uzi's (Downtown/Meah Shearim)
An overwhelming majority of our readers chose Uzi's Falafel as their top pick for delicious authentic Jerusalemite falafel. Their successful traditional homemade falafel recipe hasn't changed for decades. We recommend ordering a falafel with caramelized onions and all the fixings on a fresh laffah. Nestled behind Meah Shearim where Yirmiyahu Street meets Downtown Jerusalem, it's worth the slight detour to find this local treasure.
MORE: The Secrets Behind Israeli Street Food
Tie for Second Place: 
Ta'ami (Downtown)
"A plate of their hummus topped with falafel is like heaven." -Miriam Lottner-, Foodie and Reveal Cards founder 
Falafel Arbaa Teamim (Giv'at Bet Hakerem)
"They make 4 differently spiced falafel!" -Shmuel Browns, Tour Guide
"Best creativity and unique falafel." - Mordecai Holtz, New Media Director for ITravelJerusalem (follow them on Twitter @ilovejerusalem, Facebook, and Instagram @itraveljerusalem)
MORE: JOYofISRAEL: The Best Shakshuka in Jerusalem
RUNNERS UP....
WATCH: DIY Lemon Lover's Hummus
A big thanks to our awesome experts for the insider's info!
If you can't come to Jerusalem, don't worry, we've got you covered! Here are our best falafel recipes....Enjoy!    
And don't forget to stuff your falafel with some authentic Israeli salads!
MORE: Recipes Using Homemade Dried Falafel Mix
Don't miss out on the best, JOYofISRAEL.
Want stories like this delivered right to your inbox? Sign up now for our *free* JOY of KOSHER Newsletter.