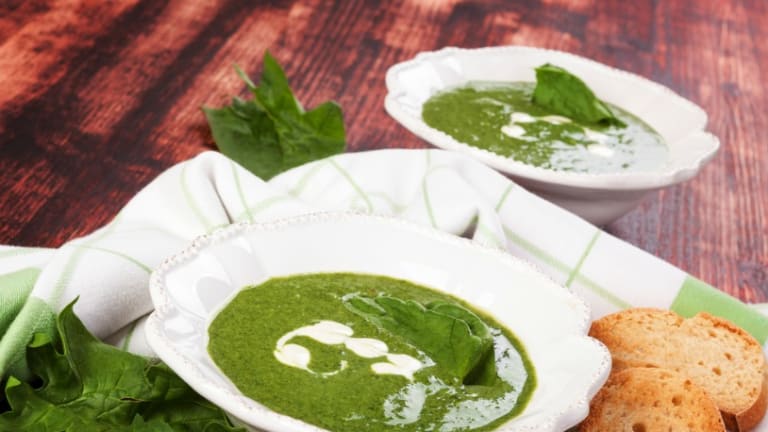 Pre Yom Kippur Menu
This year Yom Kippur begins the evening of October 8, 2019.   Many people have their favorite pre-fast meals that help them get through the day, others like to try new things, so I always like to offer up a filling pre-fast menu for anyone who wants some new ideas.
If you missed it around Tisha B'av or need a reminder, take a look at my fasting tips.  
Before the fast, it is important to eat well, but not to overstuff ourselves and it's always important to go light on the salt.
I love soup for both pre and post-fast meals, it provides nutrition as well as hydration.  This spinach and potato soup is loaded with nutrients and just hearty enough without weighing you down.  If you prefer something more earthy try this Non-Dairy Creamy Mushroom Soup.
Roast Chicken with Chestnuts and Orange Yam Mash
A chicken you won't forget, delicious in every way.   A whole roast chicken is the perfect pre-fast main, especially when combined with hearty veg, like this one.  It could be a one-pot dinner, but I offer an extra side just so no one is hungry. 
Since you won't be kissing anyone after this meal, it is great time to enjoy lots of garlic.  I love the way the roasted chickpeas pair with the greens, it's also a wonderful vegan side that will help fill you up and keep you full.  
Russian Tea Cakes with Cacao Nibs
Perfectly sweet cookies with slightly bitter nibs will leave the best taste in your mouth before the fast.  Easy to make, and freezer friendly too. 
What do you like to serve before a fast?