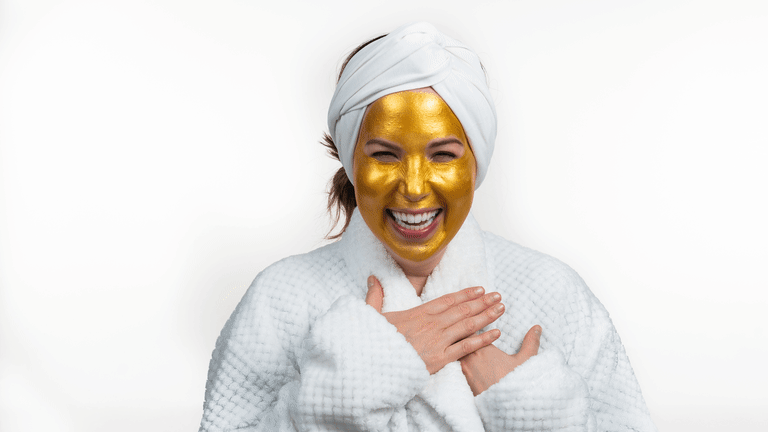 Reflections From 2020
2020 has been a year of historical firsts, with tremendous highs and lows (remember my egg breakdown?) for everyone.  Finally, during this last month of the year I had the honor of sharing everything that happened in my life (some of which I've been holding close to the chest for the better part of 5 years). 
In addition to gaining 30lbs, contending with tremendous stress, and 3 national lockdowns here in Israel  - I launched my signature spice collection.  (Talk about timing!  We missed the Chanukah gifting season due to pandemic production halts, but honestly, when you've worked on a project on and off for 60 months, what's another delay?)
2 weeks prior to the spice launch I announced my new position as Chief Marketing officer at Aish Global. The Global Jewish Media Group I am spearheading (amongst other responsibilities) is an idea I had, (only!) about 2 years ago. So this year I learned the values of patience and timing.  

Patience is a process that can include disappointment (after disappointment) along with feelings of fear, anxiety and helplessness.  We can also use that precious "waiting" time as an opportunity to find peace and contentedness in our present lives and reality.
I have learned that our timeline is not G-d's timeline and that his timeline is perfect. There is a saying in Hebrew "B'sh'aah Tova." It is the Jewish response to a pregnancy announcement and literally translates to "in a good hour/time" — meaning the baby (or babies) should be born at a good and proper time, at the right time. But it actually can be said about anything. When I went to shop for my kitchen cabinets last month, (remember I announced that too?!?! After almost 9 years I'm finally working toward doing my kitchen!), the kitchen consultant exclaimed "B'sha'ah Tova!"  Which is the same as my wise mother's frequent yiddish saying "In a gitte, mazeldicke shu" - which translates to "in a good, fortuitous time/hour".

Bottom line: EVERYTHING comes at the right time. Everything.

I remember when I was a TV producer working behind the scenes. I set a goal for myself to be on-camera by 25 or give up and find another career. Well, when I celebrated my 25th I had turned down not 1 but 2 opportunities to be on-camera (for HBO and the FUSE network), in order to marry, and raise a religious family.
Then when I was 25 I decided I would have 5 kids and be done having babies when I turned 30. How blessed I am to have 6, our youngest is the light of our lives (and born in Israel to boot!). 
I could go on and on about the timelines and goals and metrics I set forth for living my life. And it's not all for naught... it kept me guided and focused and growing. But a look back at my man-made schedule makes me chuckle. Because time (and space) mean nothing to the creator of the universe, and HE makes sure everything happens at the right and fortuitous time. 
I also learned an important lesson about my public and private life. 
𝗕𝗲𝗶𝗻𝗴 𝗧𝘄𝗼 𝗙𝗮𝗰𝗲𝗱 𝗜𝘀 𝗡𝗼𝘁 𝗗𝗶𝘀𝗶𝗻𝗴𝗲𝗻𝘂𝗼𝘂𝘀...
If it means having one face you show the world and another side of you that you keep private (always, most of the time or some of the time). We get to decide what we want to share and when, on our own terms. That's our right. And it's not disingenuous to keep the private things private. While at the same time if you like to or can't help but wear your heart on your sleeve, well, that's your prerogative too. 
I'm stuck somewhere in between the two extremes and often hibernate when I can't hide my feelings. If you follow me on Instagram you'll notice that about my account. Sometimes I'm "on" all the time. Sometimes you don't see my face for stretches. Sometimes I show my family, but mostly I don't. And just because it's been a while and I force myself to turn the camera phone on, and connect with my followers face-to-"face" -- it doesn't mean I'm smiling inside. 
Case in point my 5 year spice saga. I went through it all privately until now. (The whole story is at the end of this highlight).
Let me know how you handle challenges. Do you work through things privately and quietly or do you vent to anyone and everyone? My best friend/sister-in-law always says "I'm not complaining, I'm just explaining" who can relate?
For now, I'm feeling really ready to say  "buh bye 2020!"  As for 2021.... all I can say is "I'm coming for ya" (hopefully as a smarter more patient person)!