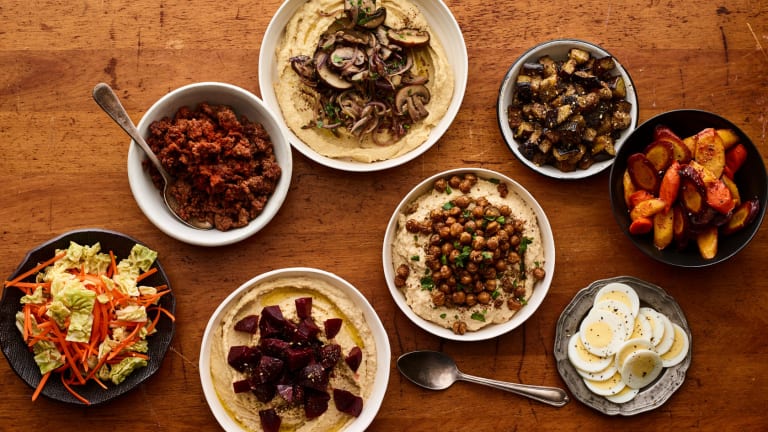 How to Make Hummus
It's more than a passing fad when…
Adam Sandler uses hummus to put out a fire and brush his teeth in "You Don't Mess with the Zohan"...
'Hummus! The Movie" premieres...
Hummusiyas pop up outside of Israel and all over the world (Dizengoff Philly/NYC/Miami and La Hummuseria/Madrid)...
Hummus is served almost as much as guac at Super Bowl parties…
I am proud to say I was not late to this party. I've been a card carrying member of the "Lover's of Hummus" movement since before the turn of the last century. But it wasn't until I moved to Israel that I started eating hummus for B, L +D. Since my aliyah 5 years ago I now eat hummus...
With my morning eggs...
As a spread on my lunchtime sandwiches…
As a light dinner with sauteed mushrooms and onions…
And you should too!
You can buy some great hummus, but it is even better when you make your own. Watch how I make my favorite Lemon Lover's Hummus here. 
Now that you have your favorite Hummus, set up a Hummus Bar.  It's one of the most decidedly Israeli ways to kick off a party or simply a family dinner.
And sample these 28 hummus recipes to turn your home into your own personal hummuseria.