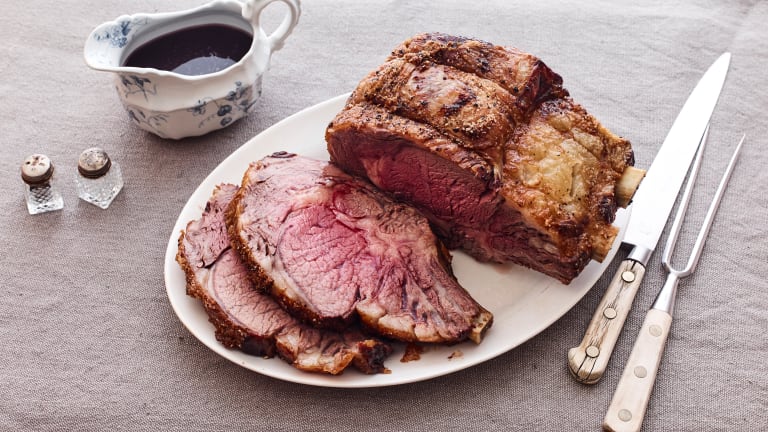 It's All About The Meat
That ooohhh and aaahhh moment of the Rosh Hashanah meal is when you bring out that brisket baby. It's the star of my table. I take great care to slice my brisket thinly, lay it out, pieces slightly overlapping, on a gorgeous family style platter, drizzled with just enough sauce so it glistens. I surround it with colorful veg (either roasted colorful carrots, or mini multi colored potatoes) and usually garnish the platter with halved heads of roasted golden garlic.
It's a platter that says "this is the moment you've all been waiting for." Truly, this is the moment that Rosh Hashanah memories are made of, the moment you get to shine and show off all your "hard" work. It's no ones business that this brisket was a snap to prep, all that matters is that it's taste is life changing.
For more magical mains to knock your socks off this Rosh Hashanah, peruse the pictures below. And remember great meat, starts with happy cows. And happy cows come from small family farms, raised without hormones or antibiotics. For briskets and roasts and poultry cut and trimmed to perfection call my friends at Grow and Behold Foods, tell them I sent you.
12 Show Stopping Rosh Hashanah Mains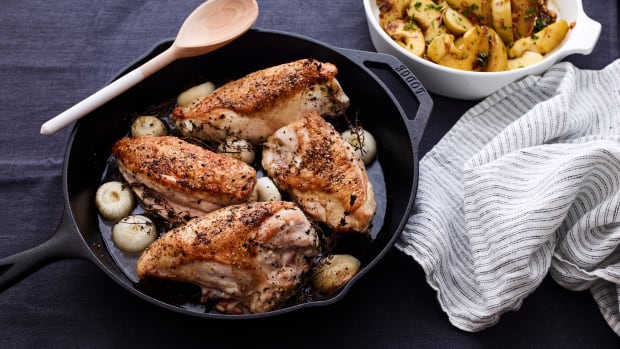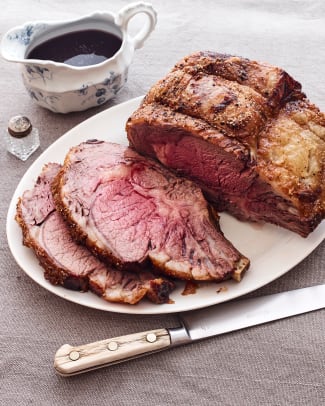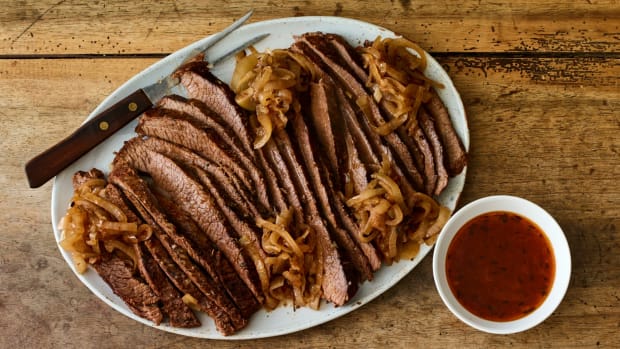 Don't miss all our brisket secrets in this video of Jamie and Naf, from Grow and Behold Foods.