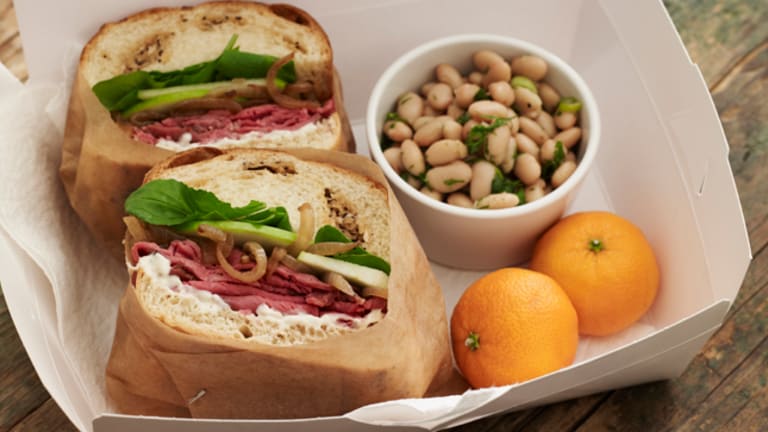 8 Last Minute Mishloach Manot Concepts
Still don't know what you are giving out to family and friends for this years Mishloach Manot, i.e.; Purim edible gifts? Firstly, remember that the actual mitzvah requires you to give Mishloach Manot to two people and to preferably spend your money on charity rather then edible gifts . Read more about Mishloach Manot HERE.  
Additionally, keeping things simple and understated makes a real statement and allows your gift to really stand out. The following concepts are easy to prep and will impress your family and friends. 
Pick up any jars at your local dollar or discount store, purchase your favorite fruit & herbs and viola! An elegant, healthy edible gift is done.
This recipe takes five minutes to prep and yields 7 cups. It can easily be doubled or tripled for large batches. Gift with a single serving of yogurt.
3. Bento Box
A meal on the go for your family & friends. 
We love bark because once you gain mastery of the technique (melting chocolate), you can customize toppings to your liking and even use it as a way to clear out your pantry.
Make a batch of these maple almond popcorn and gift with a can of cold beer. 
This jar of ramen offers something unique and memorable, yet quite easy to put together. 
Give something that will help fuel the day and keep people full until the Purim feast. 
8. Chewy Chocolate Chip Granola Bars
Appealing for all ages. Gift with a small bottle of milk. 
LOOKING FOR MORE PURIM INSPIRATION?
Click HERE for 41 Hamantaschen Recipes