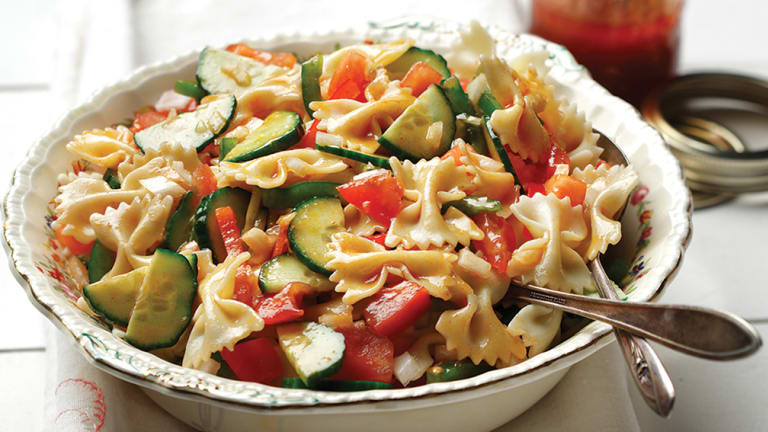 A Heavenly Shabbat Menu
One of the most mystical images in the entirety of our Torah comes at the very end of this week's parsha.  The sight of Moses walking into the Tent of Meeting and hearing the voice of Hashem speaking from the space between the two cherubim above the covering over the Ark. The angelic faces bear witness to the miracle of the divine communing with man.  Our menu this week features Angel Wings Pasta, a heavenly dish that will leave your guests with much to talk about, too.
The Weekly Challah
Like crab cakes but using salmon and imitation crab meat for a unique flavor and texture to start your Shabbat menu. There is no gefilte fish in heaven, but these cakes might be there. 
Instead of calling these pasta shape bowties, we call them angel wings for this special pasta salad you will love to serve all Summer long. 
We're serving some incredibly crispy and juicy fried chicken as the main course for this heavenly Shabbat menu, it just feels right. 
Add a little pop of color with this side of bright carrots and green chard. 
We had to add these heavenly date squares to finish off this delicious menu that a little Israeli and a little American South and a lot of yumm!