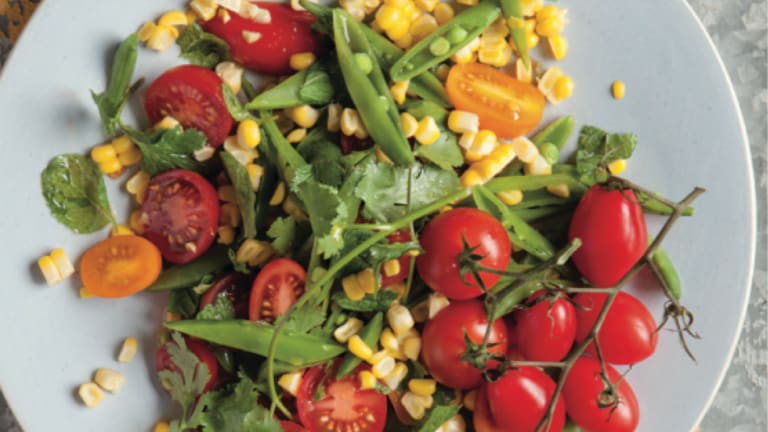 Your Summer Shabbat Menu Is Here
This week's parsha brings us to the beginning of the final book of the Torah. It is a long farewell by Moses to the Jewish people as the Children of Israel prepare to enter the Holy Land without him. Lest the people forget their history, Moses reminds the Jewish people who have been wandering for nearly 40 years of where they came from and where they are going. For us, we celebrate this Shabbat with a meal to fill us with the strength and energy to handle whatever comes next – whether conquering a new land or a new week of challenges and triumphs (and a fast).
FRESH CORN, SUGAR SNAP PEA AND TOMATO SALAD
Fresh and vibrant, a salad like this is also great as part of your break the fast. 
Flame grilled and sweet this chicken is perfect any time, can be served hot or cold. 
MASHED POTATOES WITH CARAMELIZED ONIONS
Hearty mashed potatoes will fill you up now and can be used before the fast too. 
I love this side dish, can't get enough of it and it uses the best of Summer's bounty. 
Go for a hearty dessert but still one that is fresh and flavorful from the delicious fruit. 
Click here for more Shabbat Menu Devarim ideas.