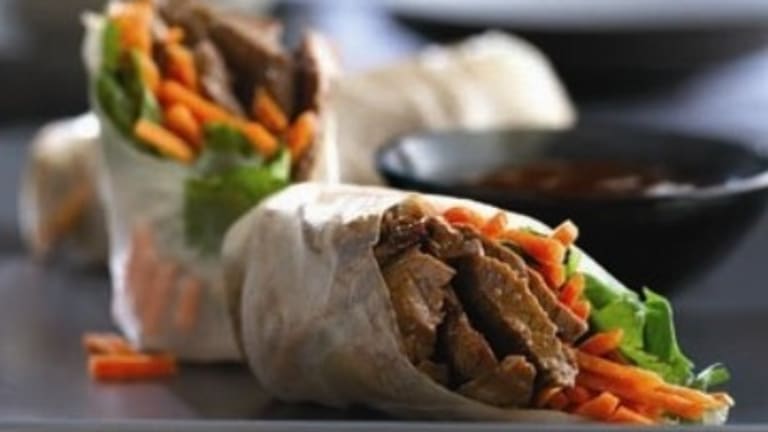 A Refreshing Thai Shabbat Menu
The height of ingratitude.  Manna from heaven grew tiresome.  In this week's parsha, the false memory of an Egyptian bounty of fish, cucumbers, watermelons, leeks, onions and garlic leads the people to beg for meat instead of manna.  
Moshe's reply is priceless and timeless: "If sheep and cattle were slaughtered for them, would it suffice for them? If all the fish of the sea were gathered for them, would it suffice for them?"  
Sounds a lot like my dinner table.  Maybe it's the weather.  Maybe I am too tired to fight.  But this week, I give in.  Here is a menu (with the obligatory meat) worth kvetching for...
The Weekly Challah
Beef Spring Rolls with Carrots and Cilantro
I love a good spring roll, it's like a portable salad.  You can mix in any combo of meat or fish and veggies and try out different flavors for dipping sauce.  
Satay is another favorite.  Healthy and delicious, simple and fun!  I love satay with a good peanut sauce. 
Try this flavorful tropical rice on the side for something different. 
A bright and colorful salad. 
End the meal with this frozen pop, the perfect combo of unique flavors.