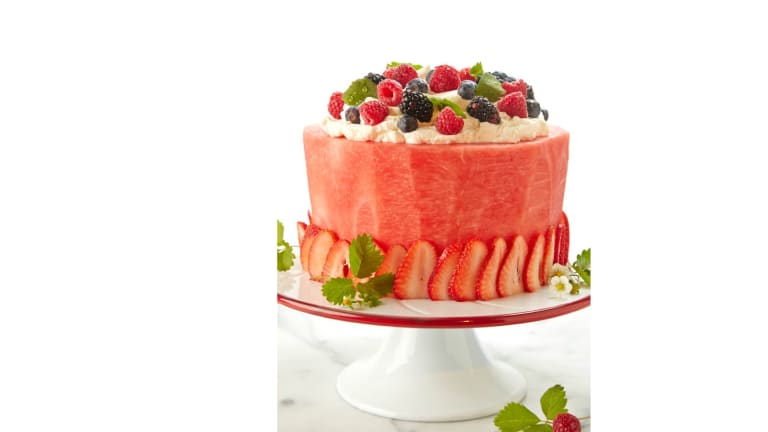 Watermelon Shabbat Menu
After the death of Miriam, the Israelites thirst for water.  And the now familiar complaints rise up to a grieving Moses and Aaron.  They hold back their anger and frustration to hear Hashem's instruction to speak to the rock.  But Moses can hold himself back no longer and strikes the rock with his staff, and the water springs forth.  In honor of Miriam, with an extra helping of patience and forbearance and the summer season we feature watermelon. 
The Weekly Challah
Start the meal with this refreshing salad, it goes perfectly with a nice piece of gefilte fish or even better with a simple salmon app. 
When you want a change from gefilte fish try this simple poached salmon for your Shabbat first course. 
Cajun Chicken with Watermelon Salsa
Let's keep the watermelon going with this flavorful chicken. 
Serve with some dirty rice it goes well with all the flavors and the watermelon. 
And the pièce de ré·​sis·​tance, the incredible watermelon cake, you can't get much better for a fruit based dessert than this gorgeous thing.