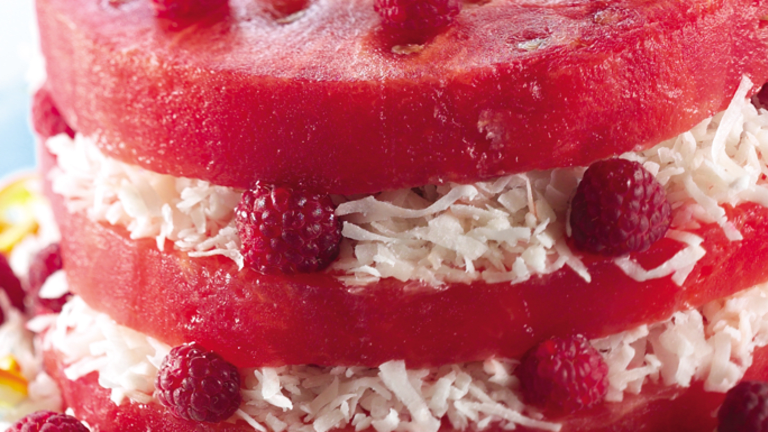 Quench Your Thirst With This Shabbat Dinner Menu
After the death of Moshe's sister, Miriam, the Israelites find themselves thirsty. And the now familiar complaints rise up to a grieving Moses and Aaron. They hold back their anger and frustration to hear Hashem's instruction to speak to the rock. But Moses can hold himself back no longer and strikes the rock with his staff, and the water springs forth. 
We want your shabbat dinner to be  overflowing with water.  On these late, long, hot Shabbat nights I recommend this Shabbat dinner menu.  
For the fish course try this poached red snapper with a heavily flavored broth, this dish will quench all your taste buds. 
Chicken in broth so fresh, vibrant and delicious. 
You really don't need anything else, but lettuce is high in water so a great side dish for this meal. 
WATERMELON COCONUT CAKE WITH RASPBERRY
End the meal with a watermelon cake, simple, healthy and full of water.