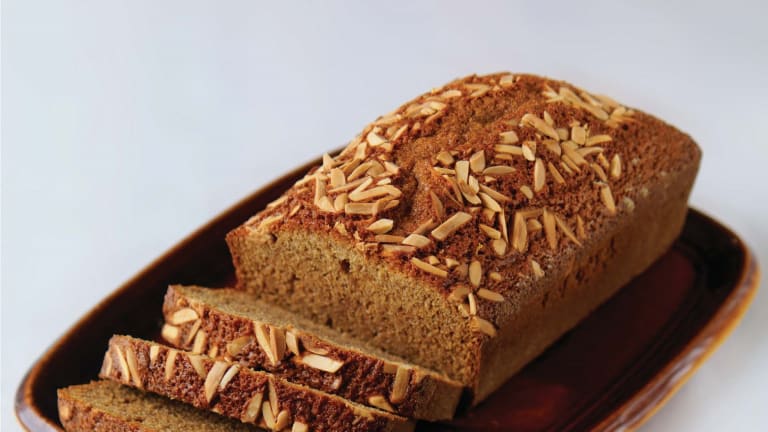 Listen In On Our Shabbat Menu
In this week's parsha, we hear the words of a song delivered by Moses to the Children of Israel on the last day of his life.  We are reminded of what we want to leave behind to our own children after we are gone.  What would be in your song?  When I think about my grandfathers who are no longer with us, a flood of memories comes into my mind.  I think of the family meals we would share, gathered around a table together laughing, singing and smiling.  This week I invite you to Haazinu – "listen in" on my Shabbat menu sharing some family favorites passed down lovingly from one generation to the next.
The Weekly Challah
There's nothing quite like Bubby's chicken soup, it doesn't matter who's bubby's it belongs to, you can make it your own and feel all the comfort and love that comes with it. 
Baked Corn Flake Crumb Chicken with Honey
When I was growing up my Bubby had a few signature dishes, one of them was this cornflake crumb chicken.  You can make it with bone in chicken or even skinless, boneless chicken breasts, and don't miss that final drizzle of honey to give it that special something perfect this time of year. 
On the side she always served Farfel and Corn, very similar to this recipe for Farfel and Mushrooms, but if you want to substitute canned corn for the mushrooms you would be just like my Bubby.  If you can't find farfel try egg barley or even Israeli couscous. 
This soulful Sweet Potato Salad with baked sweet potatoes, arugula, spinach, dried cherries, and pumpkin seeds is so easy to make and so delicious and feels like something a modern day Bubby would surely make. 
It's just that time of year when honey cake is what's on the menu and this one from Grandma Goldberg is perfect for this menu. 
For last year's Parsha Haazinu menu click here.