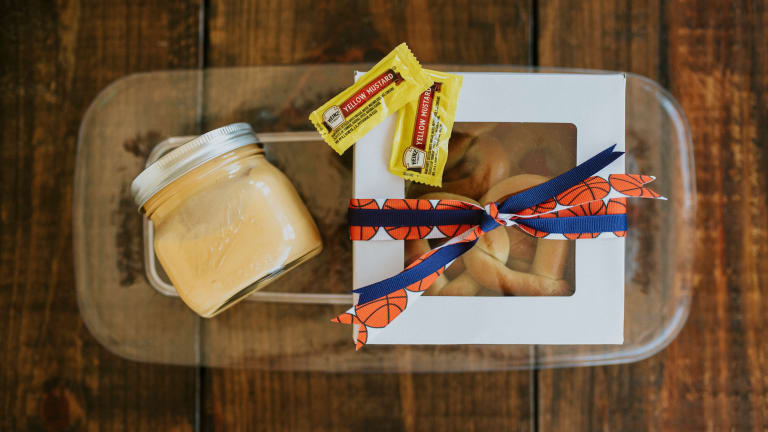 Themed Mishloach Manot (Shalach Manos) Ideas
Purim is coming up in just a few short weeks and it marks the last time in the Jewish calendar many of us got together with family and friends before the Covid pandemic took over and changed our lives. 
Now, as we approach Purim again there is a vaccine and we are looking forward to better times.  Still, this Purim will be a challenge for many, but the best part of Mishloach Manot is that you can deliver them while keeping social distancing.  It is one of the best ways to connect with each other after a year where personal connection was at a minimum. 
So with this in mind we compiled this comprehensive list of our favorite themed mishloach manot. 
1. Sports Themed Mishloach Manot
Check out 8 different ideas to make a sports-themed mishloach manot.  Most of these can be made with easy to find store-bought ingredients, but a few will bring you into the kitchen. 
2. Marathon Theme Mishloach Manot
From super simple store-bought items to a handful of healthy snacks, plus a printable customizable card, these Marathon themed mishloach manot will get you to the finish line fast. 
Packaging everything in a jar or maybe with one other item is a really fun way to get the whole family involved assembly-line style. Choose from 10 mishloach manot in a jar and find your winning combo. 
4. Cocktail Inspired Mishloach Manot
For the cocktail lovers among us, this is the best time of year to get small bottles of liquor and wine, pair the cocktails with simple snacks. 
5. Japanese Themed Mishloach Manot
With sushi and miso soup everyone will want to be on your Mishloach Manot list, finally something real to eat. 
Let these Philly faves ideas for a Mishloach Manot inspire your gifts for your favorite city. 
A little Oktoberfest in February with homemade mustard, pretzels and apple strudel hamentaschen. 
8. How to Make a Cheese Board Mishloach Manot
Send all the ingredients for an elegant cheese board.