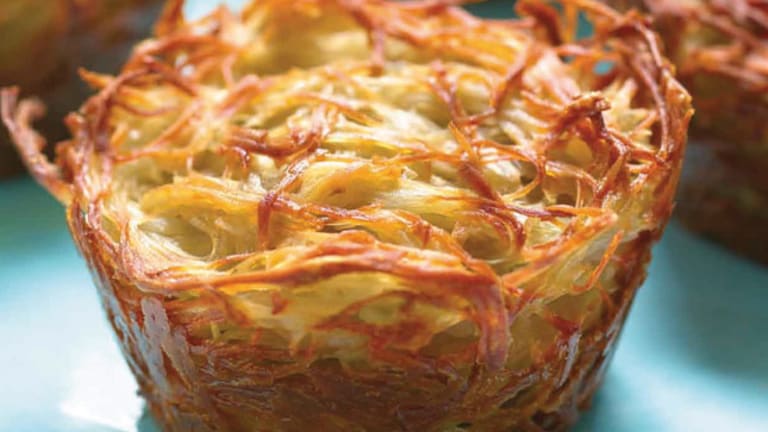 Plan Your Menus and Cook In Bulk For The High Holidays
By now, I mean right now. Tomorrow is ok (now is better!) but just don't let it wait a week. Plan your menu for the entire holiday season at once, the earlier the better, from the first Rosh Hashanah meal to the last Simchat Torah seudah. 
Crazy Fact: There are at least 14 meals if you live in Israel and 18 meals if you live outside of Israel.
For help or inspiration (or both!) when it comes to High Holiday menu planning check out all these menus and keep reading. 
When planning your menu, consider your company and time between each holiday meal and don't shy away from serving the same thing more than once over the course of the month.  
Serve the same soup the first night of RH and the first night of Sukkot or the same brisket Shabbos before Rosh Hashanah and Shabbos Chol Hamoed (Sukkos).  
Point is, don't make 3 soups, 5 briskets, or even 8 desserts.  Cook in bulk by doubling/tripling/quadrupling recipes that freeze well.  My favorite food to bulk cook is potato kugel, watch how I get the whole family involved here. 
Freeze in portions the size of your crowd and pull from the freezer in advance of the meal.  This way you are not starting from scratch before each holiday.  Alternate your menu based on the company (so you don't repeat food with repeat guests – although that wouldn't be the worst thing) and proximity of meals.
Click here for my tips on which foods freeze well: Easy Food Preparations When You Freeze with Ease
Bonus - Download our Rosh Hashanah Menu Planner and craft your menus in style.