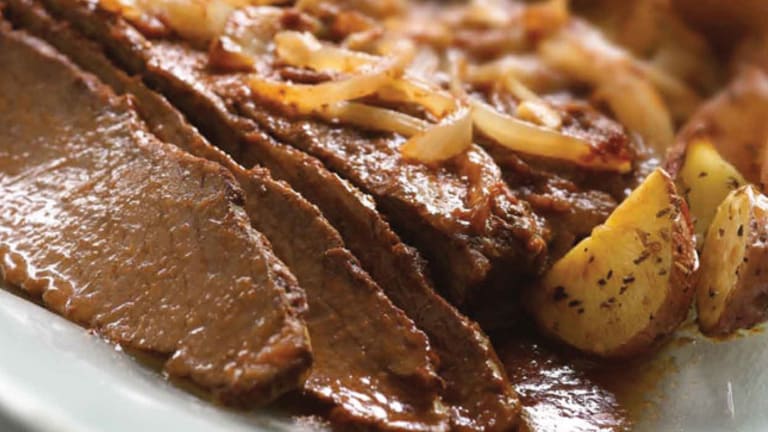 Ready, Set, Cook! Make Ahead and Freeze Passover Recipes
Your kitchen is ready for Passover; now is the time to cook ahead for the holiday.
Cook whatever meals you plan to store in the freezer, that means your briskets, kugels, cookies and soups, stock your freezer now and Passover eating will be easier than ever.
Planning in advance is one of the keys to a successful and relaxing holiday. Stocking your freezer with ready-to-heat Seder and holiday meals, makes all the difference.
And I've got your back. So browse below for all the recipes you can make ahead and freeze this Passover. 
36 Passover Recipes To Make Ahead and Freeze
EGG CREPES, freeze them in between layers of parchment and use as a crepe, a blintze or cut into soup noodles
For tips on freezing check out our article on the best methods for freezing foods.
If you need some more inspiration, check out my Brisket 101 book, which features the best brisket, side, slaw and leftover recipes around.
Want a whole menu you can make ahead and freeze?  Get my Passover Make Ahead Menu here.